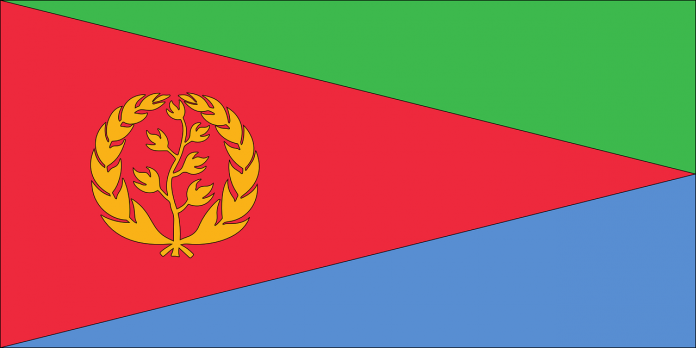 CSW has joined 23 other NGOs in signing an open letter to member and observer states of the United Nations Human Right Council (HRC), calling for the renewal of the mandate of the Special Rapporteur on the situation of human rights in Eritrea.
The Special Rapporteur's reports are a key means of monitoring the human rights situation in Eritrea, where officials are deemed to have committed violations amounting to crimes against humanity since 1991. However, the Eritrean government has refused to cooperate with successive mandate holders, and the country's human rights situation continues to deteriorate. The current mandate is due to expire at the 44th session of the HRC, which is currently scheduled to begin in June 2020.
The NGO letter states: "As Eritrea has entered the second year of its Council membership term, its domestic human rights situation remains dire." It highlights a wide range of ongoing human rights concerns, including the widespread detention of journalists; arbitrary and incommunicado detentions; severe restrictions on the rights to freedom of expression, peaceful assembly, association, and religion or belief; and the conscription of secondary school students into the country's abusive na­tional ser­vi­ce system, in which "torture, sexual vio­len­ce and forced labour continues" and "thousands re­main in open-ended conscription."
The NGOs urge the Council to adopt a resolution at the upcoming session which extends the mandate of the Special Rapporteur for a further year, urges Eritrea to co-operate fully with the mandate holder, and calls on the country to develop and implement a plan to meet human rights progress benchmarks, in consultation with the Special Rapporteur and the Office of the High Commissioner for Human Rights (OHCHR).
CSW's Chief Executive Mervyn Thomas said: "The Eritrean government continues to be responsible for gross violations of human rights, which occur on a daily basis. Eritrea has failed to meet the benchmarks articulated in the Special Rapporteur's 2019 report for meaningful and lasting progress on human rights. Additionally, no efforts have been made to hold anyone to account for committing crimes against humanity. It is therefore vital that human rights monitoring continues, and that the Special Rapporteur's mandate is renewed."
For the past 17 years CSW, the Eritrean Orthodox Church in the UK, Church in Chains, Human Rights Concern Eritrea and Release Eritrea have organised a protest vigil outside the Eritrean Embassy in London in May. The protest marks the anniversary of the Eritrean government's effective outlawing of religious practices not affiliated with the Catholic, Evangelical Lutheran and Orthodox Christian denominations or Sunni Islam in May 2002, and the ensuing and ongoing campaign of arrests, which at its peak saw at least 3000 Christians of all denominations detained arbitrarily.
While the COVID-19 pandemic means that it is not possible to gather outside the embassy this year, CSW and others will be marking the anniversary with an online protest on 28 May.
CSW, csw.org.uk