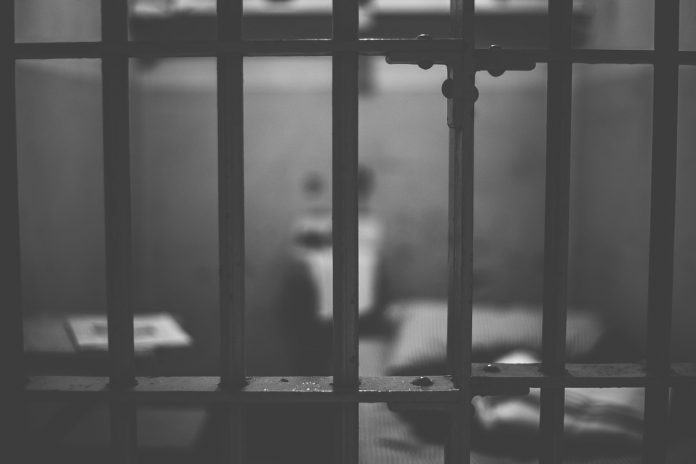 In a statement issued on 2 April, United Nations (UN) Special Rapporteur on the situation of human rights in Eritrea, Daniela Kravetz, has called for the immediate release of political prisoners, low-risk offenders and vulnerable individuals, including the sick and elderly, from Eritrea's overcrowded prisons to offset the spread of COVID-19.  
Tens of thousands of Eritreans are currently detained without charge or trial in life threatening conditions in more than 300 sites across the country. Conditions are unsanitary and unsatisfactory; detention facilities include shipping containers, underground cells, and the open air in the desert surrounded by barbed wire or thorns, and medical facilities are not only insufficient but are often withheld.
Among those incarcerated are prisoners of conscience, some of whom have been detained for decades on account of their political views or religious beliefs. Ms Kravetz pointed out that "in 2019 alone, more than 200 individuals were imprisoned because of their faith," adding: "The pandemic could have devastating consequences for the prison population in Eritrea due to the fragile healthcare services, unhygienic conditions, and overcrowding."
The Special Rapporteur also highlighted the plight of 23 year old Ciham-Ali Abdu, an American-Eritrean dual national and the daughter of former information minister Ali Abdu Ahmed, who defected and fled the country in November 2012.  Ms Ali Abdu was a minor when she was caught as she attempted to flee the country with her grandfather and uncle in December 2012, and has been detained incommunicado ever since. An Eritrean NGO is currently running a campaign to solicit the assistance of Ms Ali Abdu's case senator, Kamala Harris to secure her release.
In her statement Ms Kravetz urged the Eritrean authorities "to immediately and unconditionally release those detained without legal basis, including all political prisoners and prisoners of conscience, and to adopt urgent measures to reduce the number of people in detention to prevent the spread of COVID-19."  She also called on the authorities "to respect the rule of law and protect human rights in the implementation of their measures to respond to the outbreak of COVID-19."
The first case of COVID-19 in Eritrea involved a 39-year old Eritrean national who arrived at Asmara International Airport on 21 March from Norway, where he is a permanent resident. Then on 23 March, five Eritrean nationals arrived from Dubai who were found to have contracted the virus. The government issued a series of guidelines, including a 21-day lockdown and travel ban which began on 25 March.
However, before the ban came into force six more passengers arrived in Asmara and were found to have contracted COVID-19. The total number of people confirmed to have contracted the virus currently stands at 22.
In a joint statement issued on 25 March, 33 NGOs and individuals working on human rights in Africa called on African governments "to act immediately to protect the prison population and to fight structurally for the entire population by reducing prison pressure in the various countries." Amongst several recommendations, they suggested that governments improve the capacity for diagnosis and medical monitoring within prisons, and increase protective measures for prisoners whose immune systems have been weakened by illness.
CSW's Chief Executive Mervyn Thomas said: "The potential spread of Covid-19 in Eritrea's unsanitary and overcrowded prison system could be devastating. The country is not equipped to deal with an outbreak of this kind and we therefore echo Special Rapporteur Daniela Kravetz's call for the immediate release of prisoners of conscience held without charge or trial on account of their political or religious beliefs and other vulnerable individuals. We also reiterate the need for Eritrea, and every other government, to ensure that human rights and rule of law are respected as they attempt to combat the spread of Covid-19."
CSW, csw.org.uk