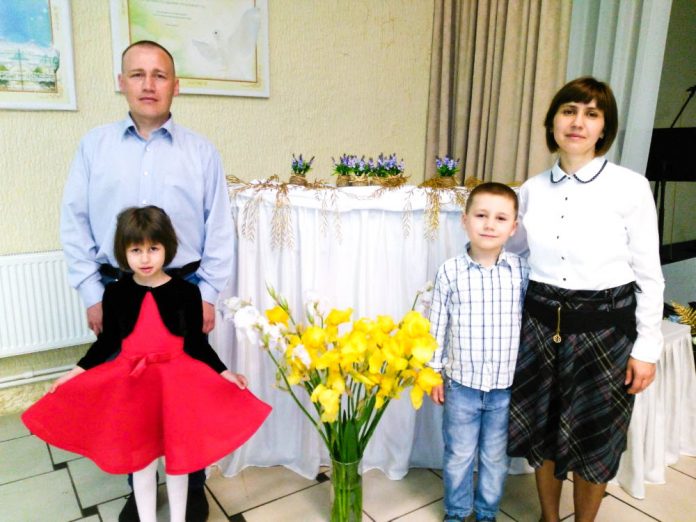 Since I first heard Manmin Church's messages through broadcasting in 2010, I've continued to listen to its messages on the Internet.
In 2017, I heard about Moldova Manmin Church, and attended services together with my wife. I felt as if I had attended the church for a long time and the message on that day tasted like honey.
We started going to Moldova Manmin Church and began to quench my spiritual thirst. But I had a problem. In the car service factory where I worked, I had serious back pain that troubled me for many years that affected my work.
The doctor said, I had a herniated disk. He said that it was an abnormality of the spine that pressed a nerve and caused pain. I tried various ways to get healed, but all was in vain.
My body became hardened like a rock. I was so tired at night that I just wanted to lie down. Even when I did the pain caused me to suffer. When I went to work in such a condition, my boss didn't like me. It was not easy to get a new job. I had to continue to work to provide my 2 kids.
I was desperate to be healed. In order to receive an answer, I tried to live a sanctified life that God the Father wants His children to live. I prayed and discovered what I needed to cast off. I worked hard to change. Then, I could see the Lord working in my life. In September 2017 God sent a mission team of Manmin Church to Moldova.
Back then, I even had piles and had been scheduled for a hemorrhoidectomy, but the herniated disk was the biggest issue to receive a prayer for.
Then, something amazing happened when Pastor Soojin Lee prayed for my back, the pain on my back was gone! I could easily get up and move my body. I even jumped and turned around holding my son's hands with no pain at all. More amazingly, I was healed of piles as well. Hallelujah!
I give thanks to the Lord who is always with me in my life and blessed me to be healed of diseases. I give glory to the Father God.
Alexandro Tanaseyev (age 42), Moldova, manmin.org