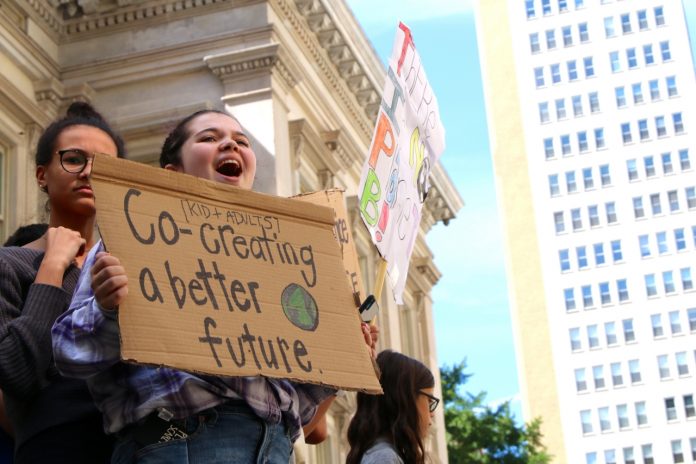 In a pastoral letter to the global fellowship, World Council of Churches general secretary Rev. Dr Olav Fykse Tveit expresses urgent and earnest concern over the world's climate emergency, and urges churches and individuals everywhere to take action now.
The situation can no longer be considered from afar, Tveit writes. "In fact, our futures, the well-being of our common home, and the very existence of our species are at risk," he writes. "The call to our churches and ourselves could not be clearer; and our unity, solidarity, and determination have never been more needed by the world."
The dangers and damage of climate change are even worse than we feared, Tveit notes, and the time remaining for us to halt climate damage is less than we hoped.
"In this context, I write to urge your creative action, your advocacy, and your prayer before prayer becomes our only recourse," he wrote. "It is almost too late, but we can still make a difference if we act now!"
Tveit poses the question: What have we learned? "The current rate of accelerated global warming is bringing the world closer to an irreversible tipping point," he writes. "The world is accountable to young people and the vulnerable people in the world, and it is morally inadmissible to look the other way."
He also asks: What are we to do? "As churches in fellowship, let us redouble our efforts to make a meaningful contribution in our own contexts to averting the most catastrophic consequences of further inaction and negative actions by governments," he writes.
Tveit urges people across the world to press relentlessly for public officials, governments, and business to keep faith with the people and their future. "Leaders in business and government, we need you to step up to your role to serve in an accountable manner," Tveit writes.
"Particularly leaders of wealthy nations, who have historically been responsible for the carbon emission, as well as the new and emerging carbon emitters, need to pave the way to provide financial support in solidarity with the vulnerable communities around the world facing the loss and damage due to climate change."
Tveit urges countries that produce fossil fuel to develop plans for downscaling this pillar of their economy. "Sea level rise, greenhouse gases, hurricanes, cyclones, and droughts cannot be stopped at national borders," he writes. "As people of faith and goodwill, let us unite across religious traditions and divides to nurture and protect creation for all living creatures today and for generations to come."