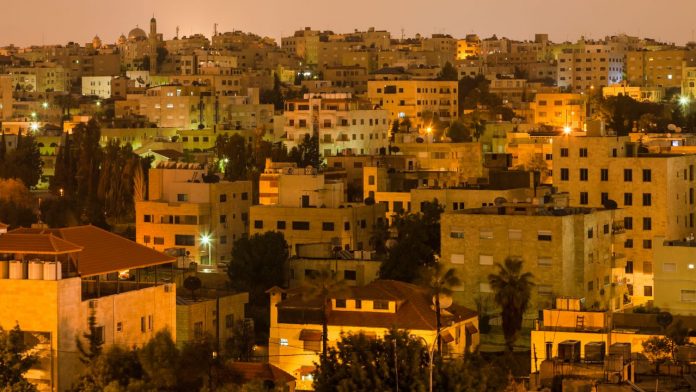 A World Council of Churches webinar held on 25 November with the theme "Racism, Xenophobia and discrimination in the Middle-East Context" drew enthusiastic participants from the broader region inhabited by 411 million people.
Joyce Michel Geha, an attorney registered with the Beirut bar association since 2000, spoke on protecting the migrant worker in Lebanon. "In the past, Arab women used to be sent from rural areas to work in families as domestic workers. Their father or brother would come every year to visit them, to ensure their protection. The employer had the honour to receive them inside their house. This is not the case any more,"  she said.
"The migrant domestic workers who come alone, are from different countries and religions sometimes, and have almost no freedom. Xenophobia and racism start from here," Geha underlined. "They are abusing migrant workers, offering a temporary contract because migrant workers can not benefit from citizenship rights, can not move or leave their house."
Rifat Kassis, former WCC/EAPPI Programme Coordinator, active in the Palestinian struggle on a number of nonviolent fronts with longtime experience in the contexts of the Middle East, Northern Caucasus, Central Asia and Europe spoke to the history of racism in the region in focus.
"I believe if you want to talk about Israel and Palestine discrimination you need to go to 1948. Since its establishment, Israel classifies its citizens according to ethnicity or religion. Today there is a de-facto caste system. Muslim and Christian Palestinian are at the bottom of the social ladder. Since 1948, Palestinians who have remained inside Israel have been exposed to unfair laws."
Mena Shawky, program coordinator for the Egyptian Association for Educational Resources, also spoke to the history of racism in the region. "Historically, first, the Christians who are Copts in Egypt, we do not like to be called a minority. There is no official governmental data of the number of Copts in Egypt. Since 1970, there have been more than hundreds of attacks and incidents against Copts, their churches and religious institutions. More than fifty incidents since the 2011 Arab Spring."
Dr Bernard Sabella, who serves as the executive secretary of the Department of Service to Palestinian Refugees of the Middle East Council of Churches, closed the webinar with words that inspired the speakers and the audience: "Never lose hope. Learn how to live. Live with dignity and allow others to live with dignity."
The webinar was part of a series of eight regional webinars that are exploring the various causes and manifestations of racism, xenophobia, afrophobia and racial discrimination in different parts of the world; identifying common threads across regions; and finding opportunities for collaboration.
WCC, oikoumene.org