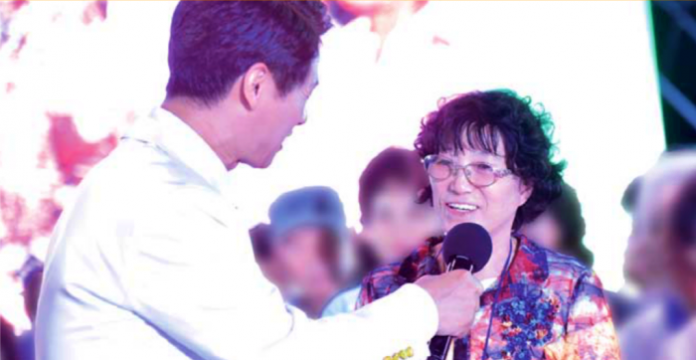 When I was 13, my ear hurt. Later, it was oozing. I didn't get proper medical treatment, and as time went by I lost hearing little by little. Eventually, I couldn't hear at all. I always had to hear only with left ear talking with others and on the phone. It was very inconvenient in everyday life.
In August 2017, I came to Manmin Summer Retreat by the suggestion of my niece. I came here after having suffered from very hot weather at home. I was really surprised that the weather was cool and there was an athletic meet going on in the middle of the day. I also saw many people being healed. And then, I began to attend Ulsan Manmin Church.
I tried to keep the Lord's Day holy and give the tithes. Also, I began to long to be healed in my right ear and give glory to God.
In July 2019, I moved to Seoul and began to attend Manmin Central Church. While I was looking for a job, the interview was on the same date as the retreat. I just decided to receive God's blessing first in the retreat.
From the first night's seminar on Aug. 5, joy was springing up from my heart and I knew I was going to receive healing. In the healing session, when Pastor Soojin Lee prayed, I laid my hands on my ear. And then, I blocked my left ear and tried to hear with my right ear, and I could hear! I tested again and again, and I could still hear the sounds. Hallelujah!
I was so happy that I gave my testimony to my fellow women's mission members as soon as I got back to the accommodations. They all rejoiced as if the healing was their own. I give all thanks and glory to God the Father who set me free from this long-lasting pain. I give thanks to my Lord, too!
Changhwa Kim (age 64), Seul, South Korea, manmin.org