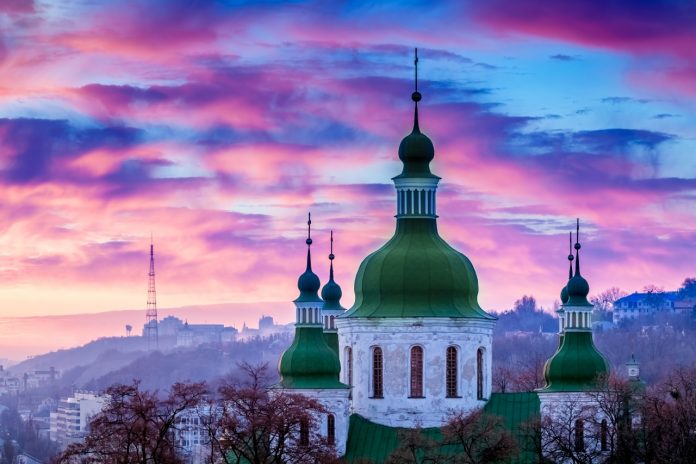 On August 11, the Muslim community of Ukraine celebrated the main holiday in Islam – Eid al-Adha. Activities were held in all branches of the Religious Administration of Muslims of Ukraine, while in Kyiv, large-scale events were held in the Cathedral mosque "Ar-Rakhma", which brought together more than 4,000 believers.
Traditionally, representatives of the diplomatic corps from Muslim countries performed a festive prayer in the main mosque of the country together with Ukrainian Muslims.
The Supreme Mufti of Ukraine, Sheikh Ahmed Tamim, proclaimed a prayer for the welfare and peace in country.
During the day of the feast and the next 3 days (days of At-Tashrik) a record number of sacrificial meat were distributed. According to Muslim tradition, meat was divided into three parts: one to give to the poor and needy, the second – to closest friends and relatives, and a third is kept for oneself.
The holiday of Eid al-Adha (Feast of Sacrifice) is associated with the life of the Prophet Abraham. He, as a humble servant of God, had to fulfill the command of the Creator and to sacrifice the son. The prophet did not hesitate to take this step and warned Ismail – his firstborn, who also accepted the news without objection. But at the last moment, the Lord let Abraham know that instead of the son of the Prophet, He would accept as a sacrifice a sheep that had been brought down from Paradise.
RISU, risu.org.ua