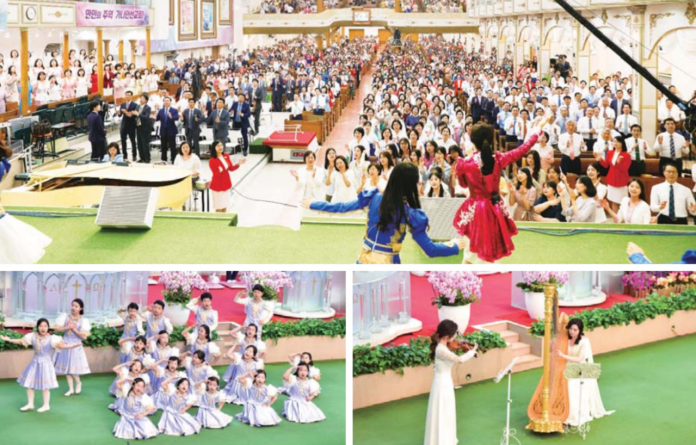 Several members of Manmin Central Church from Seul, South Korea, says about healings they received during various worship services and meetings. 
Manmin Cenral Church holds services through whole week. Every friday hosts all-night service which is broadcasting live on GCN TV (www.gcntv.org). Tuesday praise and worship services are held for Young Adults' Mission and Canaan Mission. The praise and worship for teenagers is held every Saturday. The Light and Salt Mission, a mission group for those in distribution and restaurant businesses, has their praise and worship service every Wednesday. 

Ye-Ok Lee (56, 5th Parish) was healed of migraines and vestibular function disorder during the consecutive 2-term special Daniel Prayer Meeting special praise session. As she praised God with all her heart, she perspired profusely during the whole session and her migraine and dizziness disappeared. 
Hyena Jeong (17, High School) said, "I was healed of purulent COX-arthritis by Rev. Jaerock Lee's prayer when I was 4-months-old. I am thankful I can praise God with my healthy body. I am so happy that I can give praises to God during the 2nd part of the Friday all-night service."
Manmin Central Church, manmin.org