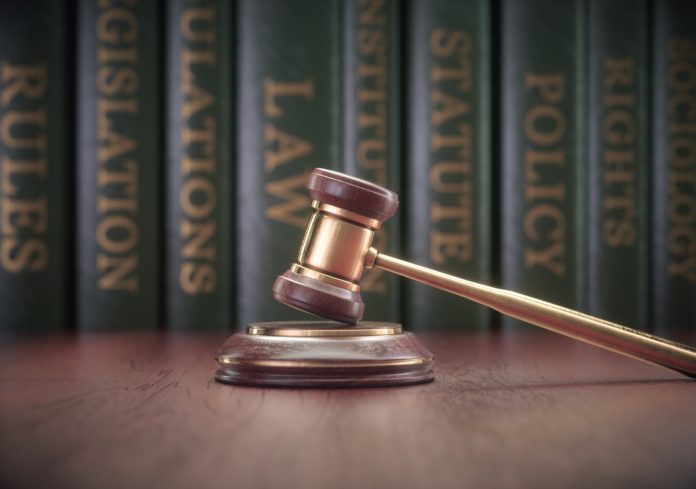 While in the minority, House Republicans on the Foreign Affairs Committee have rolled out an extensive foreign policy plan to address American interests globally.
Over the course of 50 days, Members of the committee have introduced more than 50 pieces of legislation aimed to promote human dignity including human rights, democracy and life, among other initiatives.
Ten of the 50 bills introduced specifically work towards promoting human rights, spanning from issues in Cambodia, Saudi Arabia and Vietnam, Kosovo and beyond.
House Foreign Affairs lead Republican Rep. Michael McCaul of Texas said in a statement that these bipartisan policy solutions will better project American strength worldwide, protect shared global interests, and respond to today's emerging threats.
The committee holds a broad jurisdiction in advancing legislation to the House floor on foreign affairs and has six subcommittees specializing in regional issues.
While several hearings and markups are taking place in the committee, I wanted to highlight a specific piece of legislation.
H.R. 1383, the Vietnam Human Rights Act, aims to protect internationally recognized human rights and development of the rule of law in U.S.-Vietnam relations. This bill was introduced by Rep. Chris Smith of New Jersey in late February.
Rep. Smith has introduced similar legislation in previous years and remains a strong advocate in promoting religious freedom and human rights as critical components of U.S. national interests.
Specifically, the Vietnam Human Rights Act supports a strong, prosperous and independent Vietnam that promotes and protects human rights, embraces the rule of law, and allows an open space for civil society, media, and independent religious institutions and labor unions.
Why is legislation like this important? The U.S. established diplomatic relations with Vietnam in 1950, and throughout the years Presidents have sought to strengthen the Comprehensive Partnership.
For years, the rights of the Vietnamese people have seen little progression as issues like sex and labor trafficking, media suppression, and religious persecution has been on the rise.
In 2017, the U.S. Commission on International Religious Freedom (USCIRF) recommended that Vietnam be designated as a "Country of Particular Concern" for severe religious freedom restrictions.
Earlier this year, International Christian Concern (ICC) reported that over 30 Christians in the Phá Lóm village were threatened by the Vietnamese government to renounce their faith. ICC reported on the raids made by local authorities and arrests of Hmong Christians.
Because of these egregious human right offenses, H.R. 1383 calls for an annual results-based dialogue focused on human rights issues with senior officials of the Government of Vietnam, informed by prior consultation with the Vietnamese-American community, human rights groups, and other experts and nongovernmental organizations about issues of concern.
In its call for transparency and relief to the citizens of Vietnam, H.R. 1383 has garnered the support of seven Democratic co-sponsors and one Republican. It currently awaits further action in the House and is widely expected to pass when it receives floor time.
Rep. Smith has introduced legislation similar to H.R. 1383 in previous sessions of Congress which the U.S. Senate failed to act on.
Now is the time for the Senate to quickly adopt the legislation or to offer a companion bill. There is overwhelming support to advance the rights and rule of law in the Indo-Pacific region and the Vietnam Human Rights Act will help ensure greater freedom to the people of Vietnam.
According to the committee, other goals of the 50 plus bills introduced include enhancing American security, combatting human and drug trafficking, strengthening partnerships and alliances, countering China's malign influence, confronting threats from Iran, increasing diplomatic effectiveness and efficiency, and championing economic growth and development.
For a comprehensive roll out of each piece of legislation mentioned, visit republicans-foreignaffairs.house.gov.
ICC, persecution.org