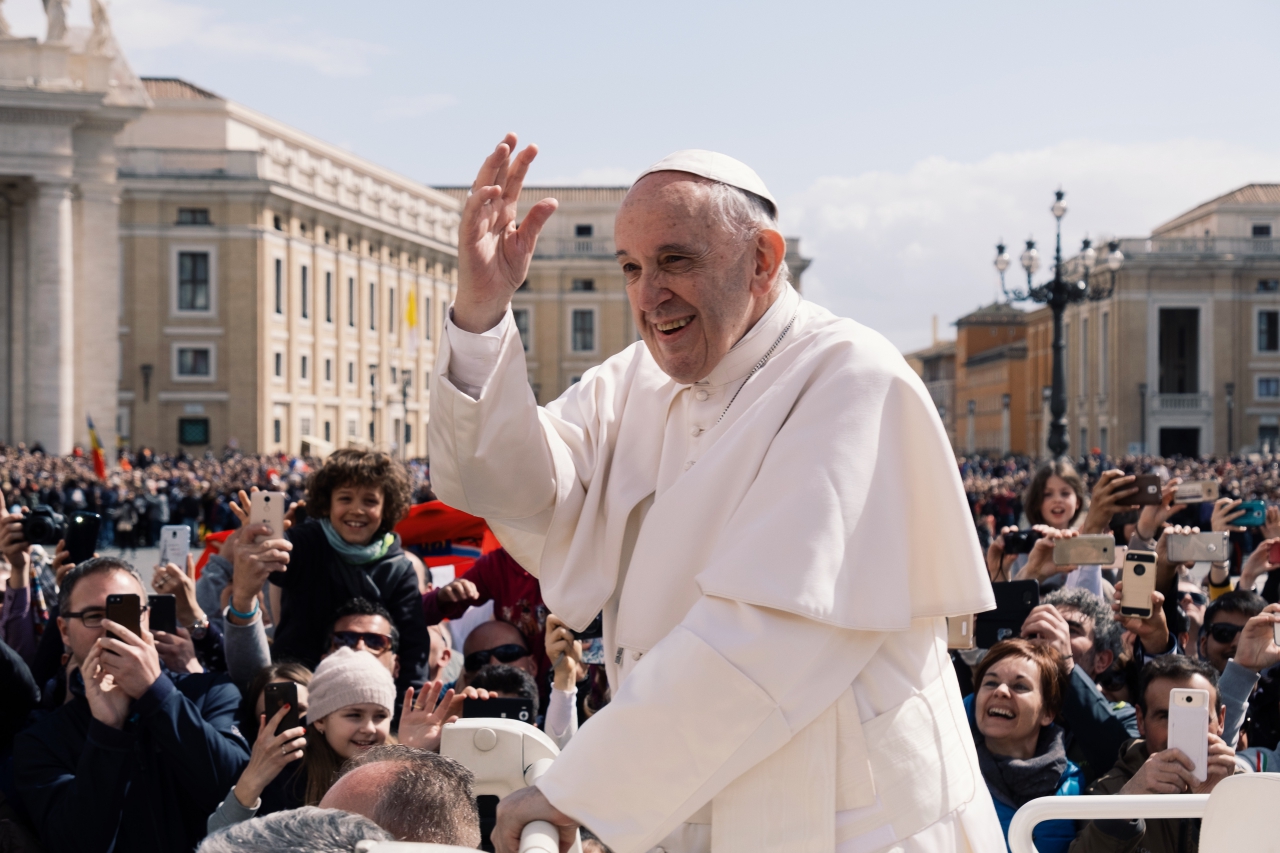 Vatican City, May 26, 2019 / 05:02 am (CNA).- Pope Francis said Sunday that the Church cannot remain static because the Holy Spirit guides the Church along the paths of history.
"The Lord today invites us to open our hearts to the gift of the Holy Spirit," Pope Francis said May 26.
The mission of the Catholic Church is characterized by docility to the work of the Holy Spirit, who continually makes the Risen Lord alive and present, he said.
In his Regina Coeli address from the window of the Vatican's Apostolic Palace, Pope Francis reflected on Jesus' words at the Last Supper, "The Paraclete, the Holy Spirit that the Father will send in my name — he will teach you everything and remind you of all that I have told you."
"As the moment of the cross approaches, Jesus reassures the Apostles that they will not remain alone: ​​with them there will always be the Holy Spirit, the Paraclete, who will support them in the mission of bringing the Gospel to the whole world," he said.
"Jesus returns to the Father, but continues to instruct and animate his disciples through the action of the Holy Spirit," he added.
The pope recommended "docile listening to the World of God," free from the worldly bonds of one's opinions, strategies, or goals, which "often burden the journey of faith."
Pope Francis pointed to the example of the Virgin Mary, "who, with humble and courageous faith, has fully cooperated with the Holy Spirit for the Incarnation of the Son of God."
"As our Heavenly Mother, she always protects the Church and all of humanity," Pope Francis said. "She helps us to let ourselves be instructed and guided by the Paraclete, so that we can welcome the Word of God and witness it with our lives."