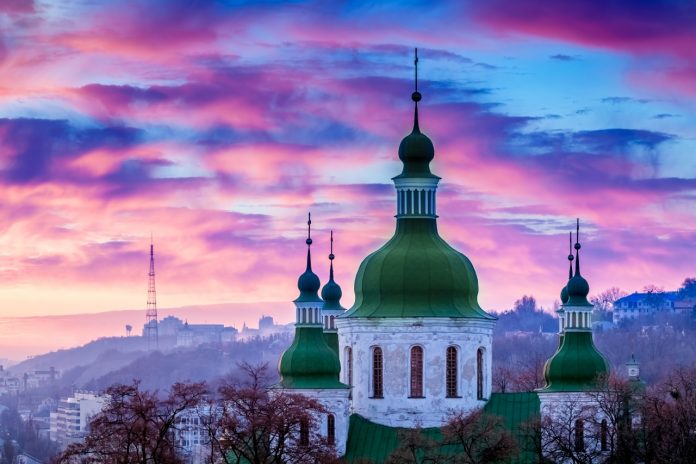 Ukraine urges the OSCE SMM to check reports that the Russian occupation administration has confiscated the church and church property of the Orthodox Church of Ukraine (OCU) in the village of Kuznetsovo-Mykhailivka.
Permanent Representative of Ukraine at the International Organizations in Vienna Ihor Prokopchuk said it during a meeting of the Permanent Council of the OSCE on Thursday in Vienna, Ukrinform reports.
"We expect the Mission to check the latest reports dated April 25 on the decision of Russian armed groups to confiscate the church of the Orthodox Church of Ukraine in the village of Kuznetsovo-Mykhailivka in the occupied part of the Donetsk region and transfer its title to the Russian Orthodox Church in Ukraine," he said.
At the same time, the diplomat noted that, earlier, the SMM monitored the situation of the search conducted by militants in the Holy Trinity Cathedral of the OCU in Luhansk, when the church items were confiscated, and the clergy were blocked for "4.5-hour interviews."
"We strongly condemn such repressive actions of the Russian side that violate freedom of religion and belief, and call on the SMM to continue to implement this part of its monitoring mandate," Prokopchuk said.
RISU, risu.org.ua