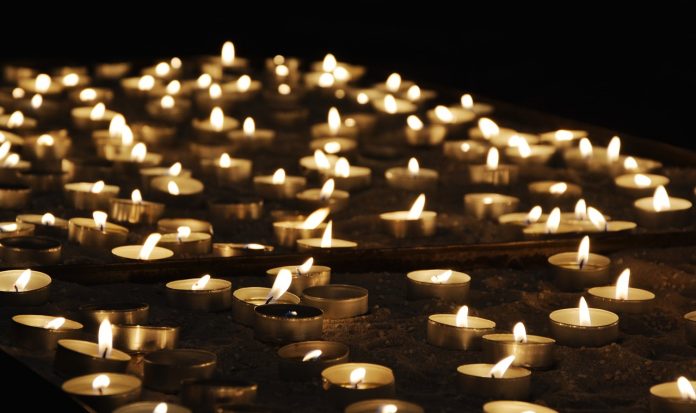 With deep shock and sorrow on this Easter Sunday the World Council of Churches (WCC) expresses its solidarity with the churches and people of Sri Lanka following the news of the bombings of churches and hotels which have claimed a reported 200 lives and injured many more.
WCC general secretary Rev. Dr Olav Fykse Tveit said, "While we still await information regarding the perpetrators and their motives, we strongly condemn these attacks on people gathered at worship and on tourists visiting Sri Lanka, and offer our heartfelt prayers for the victims and condolences to all those who have lost loved ones in these appalling acts of violence."
Tveit added: "As a global fellowship of churches, we stand in special solidarity with the Christians of Sri Lanka who have been attacked in this vicious way while celebrating the resurrection of Jesus Christ, the pivotal moment in the faith journey for all Christians."
Tveit said also, "The targeting of churches in this manner is an attack on religious peace and harmony and on the social and cultural fabric of the nation, which has long struggled to uphold principles of religious harmony and diversity."
One of the targets of these attacks was the community of St Anthony's Church, Kochikade, a national shrine held in deep respect and visited by people of many faiths.
Tveit said, "Such acts of violence undermine the sanctity of life and constitute a sacrilege in many senses. Even as we cry out against this sacrilege, we resolutely affirm that violence must not beget violence. In the spirit of the love of Christ, on this Easter Day, we hold fast to the belief that violence, hatred and death will not have the last word."
"Our thoughts and prayers are with our member churches of the WCC's global fellowship, our ecumenical partners of the Roman Catholic Church, and the Government of the Republic of Sri Lanka which has rightly called upon all Sri Lankans during this tragic time to remain united and strong and is taking steps to contain this situation."
Tveit concluded: "A fitting tribute to the memories of those who lost their lives in sacred spaces of peace and refuge is for us all to live out the difficult task of demonstrating that the power of peace and love are far greater than the power of violence.
Jesus Christ our risen Lord says, "Peace I leave with you; my peace I give to you. I do not give to you as the world gives. Do not let your hearts be troubled, and do not let them be afraid." (John 14:27)"
"May these words become all the more true to those who cope with the aftermath of these attacks. May they offer to all of us hope and healing."
Condemning the attacks the Anglican Bishop of Colombo the Rt Rev. Dhiloraj Canagasabey, a member of the WCC's Central Committee said, "The Church of Ceylon unreservedly condemns these cowardly and cruel acts of terrorism and conveys our deep condolences to the families and friends of those who have lost their lives and have been hurt. We wish all those who have been injured full recovery. We pray for them and their families that God's comforting presence will continue to be with them through this tragic experience."
Calling for a thorough investigation into the these incidents to bring the perpetrators to justice, the bishop appealed to the government of Sri Lanka, "to ensure the safety of places of religious worship and to prevent any individuals or group from taking the law into their hands  or provoking acts of intimidation or violence against any community or group."
World Council of Churches, oikoumene.org