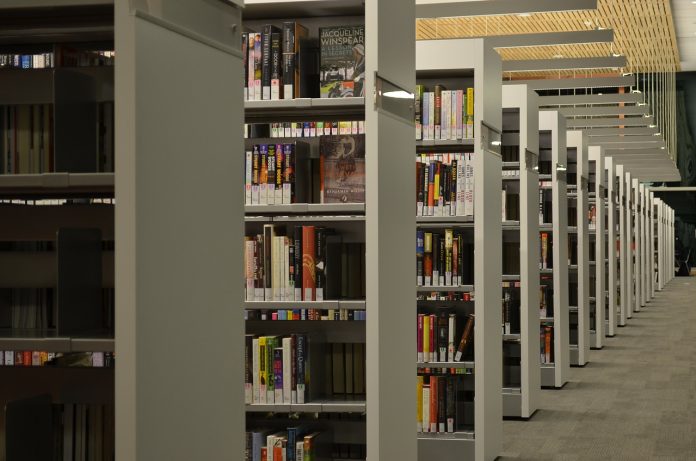 PASADENA, Calif., March 28, 2019 /Christian Newswire/ — A Southern California university campus that has played a leading role in Christian missionary work around the world has been sold, it was announced today.
EF Education First (www.ef.com), the world's largest private international education organization, has completed the purchase of the 15-acre William Carey International University (WCIU) campus in Pasadena, Calif. The campus is also the home to Frontier Ventures (FV), formerly the U.S. Center for World Mission.
Dr. Kevin Higgins, WCIU President, said the sale of the Pasadena campus is pivotal to "decentralize" the work of WCIU and its missions arm Frontier Ventures, enabling them to launch smaller-scale hubs worldwide, so they can more effectively focus on key regions in the "Global South," where billions of people have not heard the gospel message.
"Frontier Ventures is launching hubs in Chiang Mai, Thailand and other locations closer to 'where the action is,'" said Higgins, who also is director of Frontier Ventures. "This decentralized approach will bring our innovation, mobilization and training expertise nearer to the pioneering organizations working among those who've yet to hear about Jesus Christ."
The sale included the entire 15-acre campus, an existing soccer field and 16 adjacent homes. The campus was once the home of the former Nazarene College.
EF plans to renovate and redevelop the campus for its private international boarding school, EF Academy (www.ef.edu/academy), which enrolls international high school students ages 14-19 from 80 different countries. EF Academy's mission is to prepare students for the 21st century through a rigorous global curriculum, multilingual education and community service centric approach to learning. It is expected to open in fall 2020.
William Carey International University (www.wciu.edu) and Frontier Ventures (www.frontierventures.org) are well-known in evangelical missions circles. Founder Dr. Ralph D. Winter established the private, faith-based university in 1977, one year after launching the U.S. Center for World Mission (USCWM), now Frontier Ventures, on the same campus at East Elizabeth Street, Pasadena. Both WCIU and FV will continue to have scaled-down administrative operations and staff housing in Pasadena, next-door to the EF campus.
Time Magazine named Winter one of the top 25 most influential evangelicals in America in 2005, four years before his death.
For more than 40 years, the university and USCWM/Frontier Ventures have equipped cross-cultural workers for overseas Christian service, focusing on "frontier missions" to parts of the world where the Christian gospel is unknown. In recent years, WCIU and its network of partner schools around the world have spearheaded innovations in faith-based international development.
WCIU will continue to focus on distance-education and equipping a network of associated schools across South Asia and other regions with innovative curriculum.
William Carey International University
Named after William Carey, a pioneer British missionary to India, WCIU (www.wciu.edu) was established in 1977 at the former U.S. Center for World Mission in Pasadena, Calif., to equip international cross-cultural workers for overseas service. The distance-learning school continues to equip and train students in 20 countries.