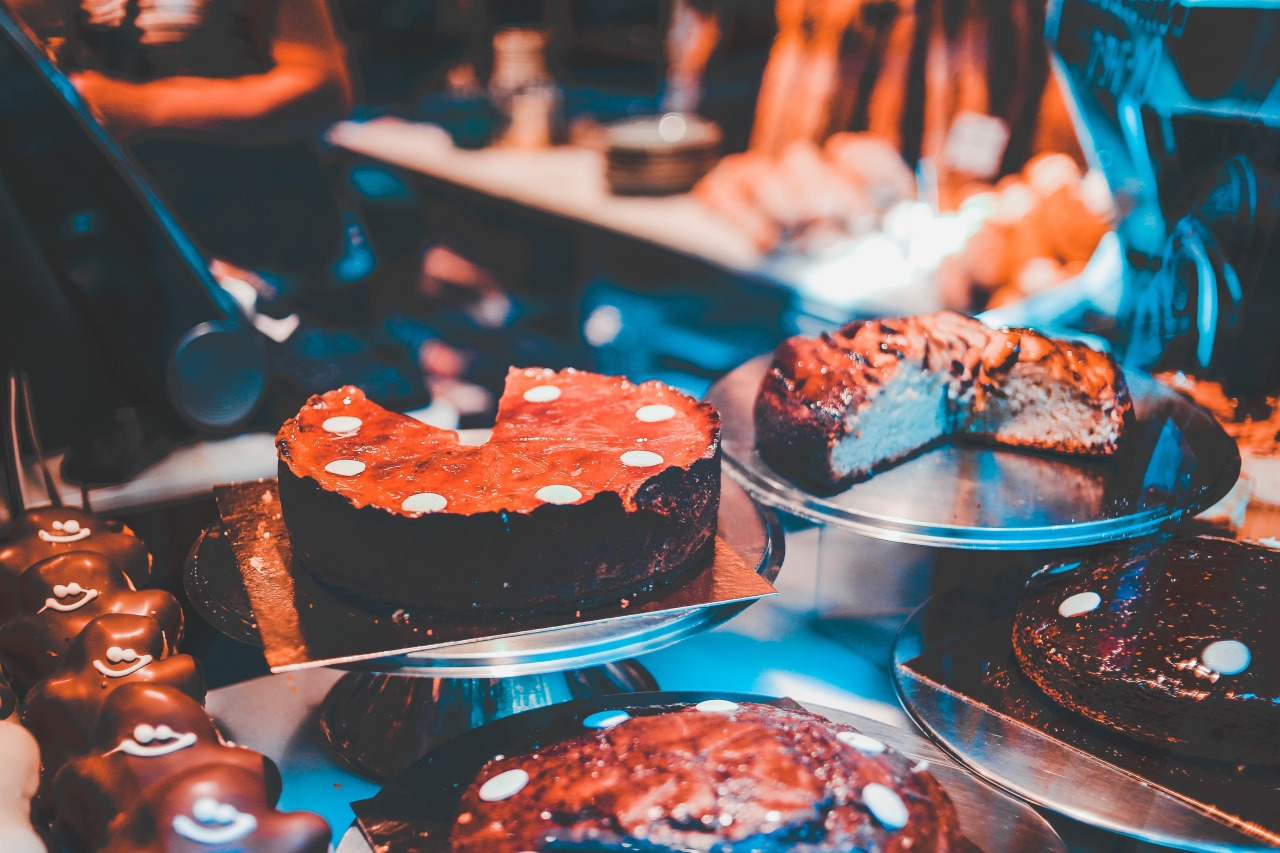 Denver, Colo., Jan 7, 2019 / 04:40 pm (CNA/EWTN News).- A Colorado baker who already won a U.S. Supreme Court case may proceed with a second lawsuit claiming the state of Colorado is again wrongly prosecuting him, this time for declining to bake a cake celebrating a "gender transition," a federal court ruled Friday.
Jack Phillips, the owner of Masterpiece Cakeshop in the Denver suburb of Lakewood, was plaintiff in a 2018 U.S. Supreme Court decision that ruled he was wrongfully prosecuted for declining to bake a cake marking a same-sex wedding ceremony on the grounds that doing so would violate his religious beliefs.
While the state of Colorado has tried to argue that the federal courts should dismiss a second lawsuit against members of the Colorado Civil Rights Commission, a federal judge did not agree.
Jim Campbell, senior counsel with the legal group Alliance Defending Freedom, argued on behalf of Phillips before the U.S. District Court.
"The same agency that the Supreme Court rebuked as hostile to Jack Phillips has remained committed to treating him unequally and forcing him to express messages that violate his religious beliefs," Campbell said Jan. 7.
"Colorado is acting in bad faith and with bias toward Jack," Campbell continued. "We look forward to moving forward with this lawsuit to ensure that Jack isn't forced to create custom cakes that express messages in conflict with his faith."
Phillips, a Christian, also does not create cakes that demean those who identify as LGBT, express racism, celebrate Halloween, promote marijuana, or celebrate Satan, Alliance Defending Freedom said.
Autumn Scardina, a Colorado attorney celebrating the seventh anniversary of a "male-to-female gender transition" asked for a cake signifying this transition, pink on the inside and blue on the outside. Phillips declined to make the cake because doing so would violate his religious beliefs.
Scardina then filed a civil rights complaint when he declined, charging discrimination on the basis of gender identity, a protected status under Colorado anti-discrimination law.
The district court's Jan. 4 ruling by Judge Wiley Y. Daniel said that there is evidence of unequal treatment against Phillip, given that the state of Colorado commission allows other cake artists to decline requests to create cakes that "express messages they deem objectionable and would not express for anyone."
The commission's "disparate treatment" for Phillips shows "hostility towards Phillips, which is sufficient to establish they are pursuing the discrimination charges against Phillips in bad faith," motivated by his religion, the ruling said.
It added that Phillips "has adequately alleged his speech is being chilled by the credible threat of prosecution."
The judge allowed departing Colorado Gov. John Hickenlooper to be dropped from the suit because he is leaving office. Governor-elect Jared Polis will not be added to the suit.
Last month One Colorado, the largest LGBT advocacy organization in the state, contended that the lawsuit would legalize discrimination, the Denver Post reports.
"All people — including LGBTQ people — deserve to be served equally in public spaces, and no religious belief gives anyone the right to pick and choose whom they serve and what laws they want to follow," said Daniel Ramos, One Colorado's executive director.
He charged that Alliance Defending Freedom is trying "to undermine laws that protect Coloradans in the areas of public accommodations, employment, and housing."
Campbell, however, said it was the message of the cake, not the identity of the customer, which prompted his refusal to make the cake.
"Jack serves all customers, and he is even happy to serve the attorney who lodged the complaint against him," the attorney said. "But Jack doesn't create custom cakes that express messages or celebrate events in conflict with his deeply held beliefs."
Campbell said that the civil rights commission was unfair, saying, "A commissioner set to decide the state's new case against Jack has publicly referred to him as a 'hater' on Twitter, one of several indications of the commission's ongoing bad faith toward him and his beliefs."
The first Masterpiece Cakeshop case dated back to July 2012, when owner Jack Phillips was asked by two men to bake a cake for their same-sex wedding ceremony.
He explained to the couple that he could not cater to same-sex weddings because to do so would have violated his Christian beliefs. The couple filed a complaint with the state civil rights commission, which ordered him to serve same-sex weddings and undergo anti-discrimination training.
On June 4, 2018 the Supreme Court ruled 7-2 in Masterpiece Cakeshop, Ltd. v. Colorado Civil Rights Commission, backing Phillips' claim that he could to refuse to create cakes celebrating same-sex weddings due to his religious beliefs.
The commission "showed elements of a clear and impermissible hostility toward the sincere religious beliefs motivating his objection," the Supreme Court said.
Several commission members' statements endorsed the view that "religious beliefs cannot legitimately be carried into the public sphere or commercial domain, implying that religious beliefs and persons are less than fully welcome in Colorado's business community," said the court.
The ruling said the law was inconsistently applied, citing cases in which some prospective customers at other bakeries requested cakes with anti-gay marriage messages, but were refused service.
The Masterpiece Cakeshop cases come after more than a decade of political and social change on religious freedom issues.
Opponents of broad religious freedom protections like the San Francisco-based Evelyn and Walter Haas Jr. Fund have spent over $500,000 on advocacy and public relations campaigns related to the Masterpiece Cakeshop Supreme Court decision, a CNA analysis of foundation grantmaking found.
Since 2014 at least $9.9 million in grants from multiple sources have been earmarked to oppose broad religious freedom protections. The grants generally come from backers of LGBT political causes, legal abortion and mandatory contraception coverage. Grantees tend to argue that abortion rights and anti-discrimination laws protecting LGBT status are equally important as or more important than religious freedom.
The Massachusetts-based Proteus Fund's Rights, Faith & Democracy Collaborative is one major node in this funding network, as is the New York-based Arcus Foundation.