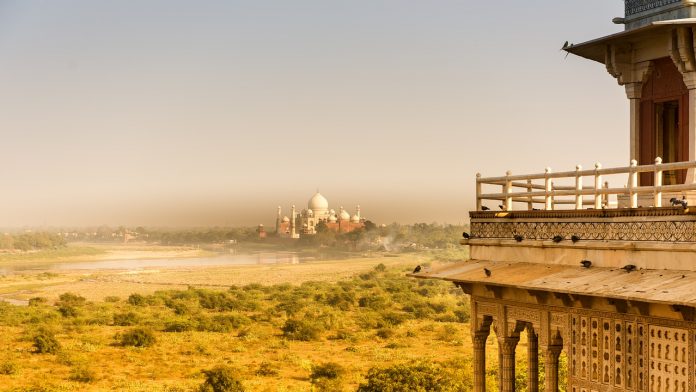 Christians in India who previously experienced little or no opposition reported that Hindu extremists stoned, slashed and terrorized them this Christmas season.
At least 18 incidents against Christians were reported and verified during the Christmas season, according to the Religious Liberty Commission (RLC) of the Evangelical Fellowship of India (EFI). Of those incidents, 10 were reported from Uttar Pradesh state, three from Uttarakhand state, three from Tamil Nadu state and two from Maharashtra state.
"Both the frequency of the attacks and their intensity has increased in the past few years," said the Rev. Vijayesh Lal, general secretary of the EFI and the national director of the RLC.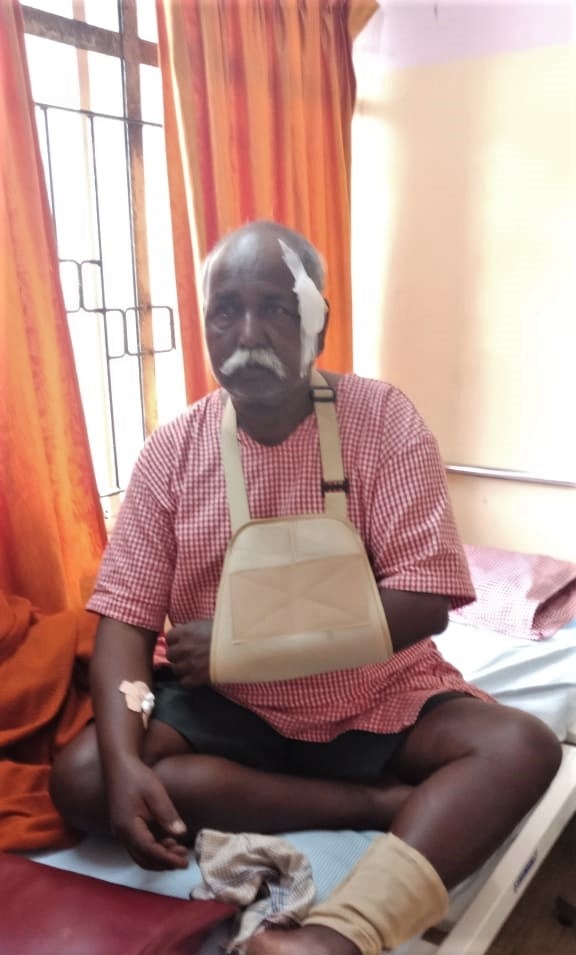 The worst attack took place in Kowad village, Kolhapur District in Maharashtra state, where masked men carrying sharp weapons attacked a Christmas gathering on Dec. 23. The bloody assault sent seven Christians to hospital intensive care, with three undergoing surgery.
Around 20 masked men barged into the Sunday worship service of the New Life Fellowship Church with swords, knives, iron rods, glass bottles, stones and other sharp objects and attacked the congregation meeting at the presbyter's residence. Milton Norenj, coordinator of the New Life Fellowship Jadhinglaj, said the suspected Hindu extremists entered the service shouting, "Jai Bhawani, Jai Shivaji," that is, victory to Bhawani, a Hindu goddess, and victory to the historical Hindu warrior king Shivaji.
"They barged into the worship hall and began to throw big stones and empty beer bottles at the worshippers," Norenj said.
Pastor Bhimsen Ganpati Chavan, 36, who has been leading the church since its inception 12 years ago, said about 40 people were present at the service when the Hindu extremists arrived.
"As soon as they entered, they began to shoot empty beer bottles and stones at the congregation," Pastor Chavan said. "As they stepped forward, they attacked us with swords, iron rods and knives mercilessly, men and women alike."
Of the seven people who were hospitalized, three had serious head injuries. One of the three Christians who underwent surgery, 48-year-old Vittal Jadhav, lost part of his finger to a sword chop. Jadhav also sustained a fracture in his shoulder, and he lost so much blood that doctors had to postpone an MRI needed to decide on surgery.
In all, the injuries of six of the 16 men injured were serious, while two of the 11 injured women received deep cuts on their hands, requiring stitches.
"I have been living here since the year 2000," Pastor Chavan told Morning Star News. "We have faced some opposition before, but never an attack of this kind."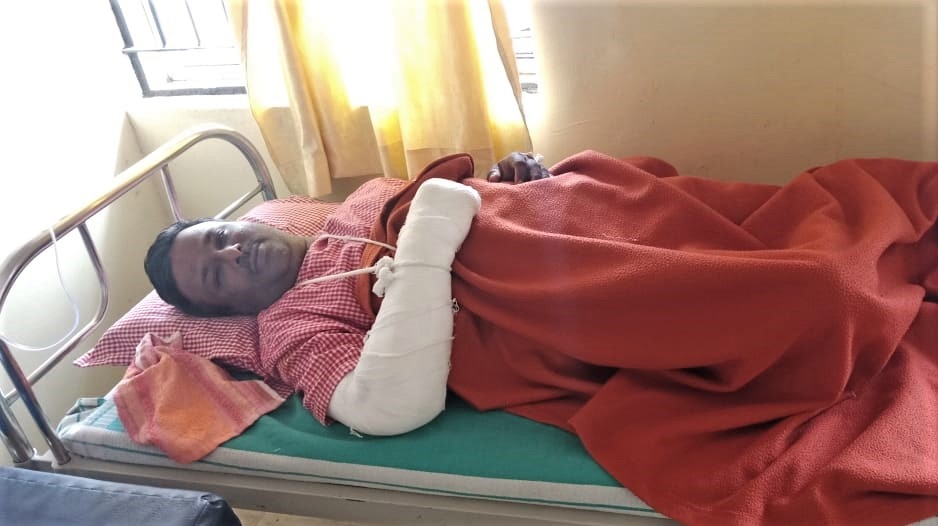 Hindu extremists had issued threats and told church members to leave the area in 2014-2015, he said, but the issue was resolved after church leaders filed a First Information Report (FIR) with police, he said.
Swati Chavan, the pastor's wife, was discharged from the hospital on Wednesday (Dec. 26).
"I was hit by an iron rod on my hand and received a head injury," she said. "They hit my back repeatedly with their fists, which caused swelling. I had to undergo a head scan to rule out clotting."
The attack, which lasted five to seven minutes, would have gone longer had it not been for the quick thinking of Pastor Chavan's 65-year-old mother, he said.
"My mother had just ground fresh red pepper," he said. "She took handfuls of the powder and threw it on the faces of the attackers. It got into the eye of one of the attackers, and they began to withdraw and fled."
Some women and children in the congregation ran to the police station, five minutes away, for help, and by the time officers arrived, Christians had already called for an ambulance, he said. Three ambulances carried the injured first to a local private hospital.
When doctors saw the condition of the injured, they told the Christians to take eight of the more seriously wounded to a hospital in nearby Belgaum city, Pastor Chavan said.
Seven Christians were admitted in the Intensive Care Unit and are still undergoing treatment. Swati Chavan was discharged after receiving treatment.
Sachin Bagde, 23, required surgery for a clot in his head suffered when a stone hit his skull. Arjun Mutkekar, 47, also underwent surgery for a broken hand and elbow, as well as a hip injury, Pastor Chavan said.
Maruti Patil, 69, suffered a serious head injury and fractured his hand. Sachin Jadhav, 25, son of Vittal Jadhav, sustained a deep cut on his head. Ashok Mane sustained a head injury beside a hand fracture and injury on his neck.
Police detained a few people and registered a case against unidentified attackers for injuring or defiling place of worship with intent to insult the religion of any class (Sections 295 of the Indian Penal Code), attempt to murder (Section 307), voluntarily causing grievous hurt by dangerous weapons (Section 326), rioting (Section 147) and rioting armed with deadly weapon (Section 148).
A delegation of Christian leaders met with the district collector and the superintendent of police on Wednesday (Dec. 26). They asked authorities to take swift action.
Officers formally arrested five people on Saturday (Dec. 29). Ajay Appaji Patil, Gajanand Bhaukana Patil, Amul Bhaukana Mudgekar, Mahesh Parshuram Patil and Gopal Laxman Kalkamkar, all of Belgaum District in Karnataka state, were arrested, according to local media.
"The investigations are still on, and we will soon reveal to the media what organization the attackers are associated with," the investigating officer told a television news reporter.
India ranked 11th on Christian support organization Open Doors' 2018 World Watch List of countries where Christians experience the most persecution.
Morning Star News, morningstarnews.org