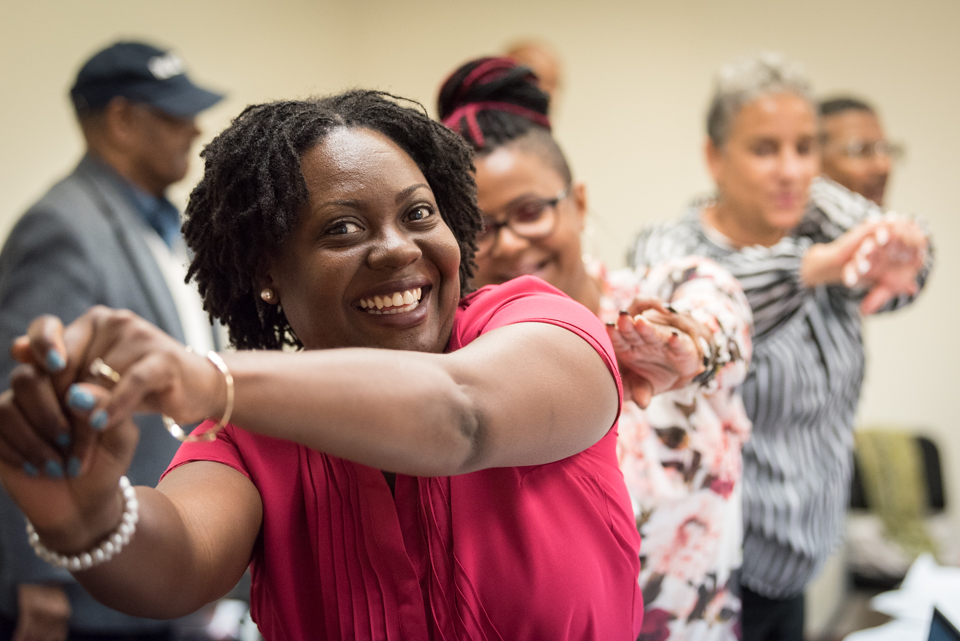 "I see this approach of 'a healthy church' as a setting that will hopefully go global," says Dr Suzanne Jackson of the University of Toronto, who directs the World Health Organization's Collaborating Centre for Health Promotion.
Gathered in Charlotte, North Carolina on 3-5 December, an international group convened by the World Council of Churches (WCC) has worked on strengthening efforts and tools for health-promoting churches, particularly to aid churches in integrating health work into their core ministry.
Taking stock of recent resonance on issues of health and healing among churches around the world, WCC program executive for Health and Healing Dr Mwai Makoka reflected, "We have very good theological foundation for working on health. We are not at a point where we are questioning if churches and Christians should work on heath. We are well beyond that."
"The churches are ready. The momentum is there. So now, we want to develop tools to make sure churches and religious leaders who have their hearts in a good place, but who do not yet have a health ministry, that we can help outline different interventions they could make," Makoka added.
Drawing on the examples of churches actively engaged in health-promoting efforts, in Jamaica, the US, and Tonga, the group worked on finding models for congregations to engage in issues of health, particularly in view of a rise in non-communicable diseases – which churches have proven they can be very effective in helping to prevent, if they actively engage congregations and the surrounding community.
"In the WHO, there have been global movements on healthy schools, healthy municipalities, healthy communities, healthy workplaces, healthy hospitals, and each of these settings has inspired people to take on this kind of challenge," Jackson said. "Seeing churches as a setting to bring in a holistic view of health, to really promote health, is a very important task to take on. To not just talk to people when they are sick, but to talk about health in order to prevent people from getting sick."
"For way too long, in my experience, many churches have had to choose whether they work on a health ministry or on something else. So what makes these efforts on health-promoting churches unique, is that they are encouraging church communities to make health a holistic part of church life," reflected Rev. Everdith Landrau, manager of ecumenical relations and networking with the Presbyterian Church, USA, and a member of the WCC Central Committee.
"It can also help encourage more inclusive communities for our brothers and sisters with different abilities and disabilities, and also for those in our communities who are struggling with particular challenges, it will create more awareness of their struggles and how we can journey with them," Landrau said in conclusion.
In line with its Ecumenical Global Health Strategy, the WCC is mobilizing and supporting churches to take holistic action on health, especially health promotion and prevention of non-communicable diseases.
The event in Charlotte was hosted by the Mecklenburg County Health Department and local church leaders.
World Council of Churches, oikoumene.org