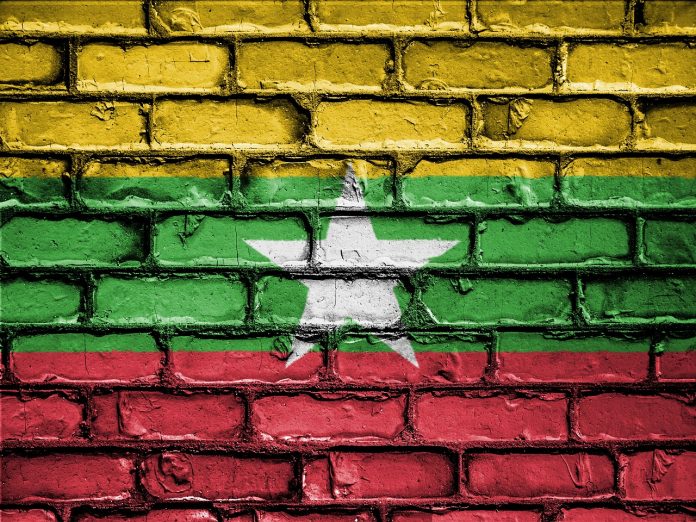 A delegation of religious leaders, women's rights activists and civil society groups representing the Kachin, Shan and Ta'ang ethnic nationalities from Burma (Myanmar) completed a visit to London and Brussels today, in which they called for action to end impunity for war crimes and crimes against humanity, and to allow unhindered access for humanitarian aid to internally displaced peoples in northern Burma.
The delegation, hosted by CSW and Human Rights Watch, met with the Minister of State at the Foreign and Commonwealth Office Mark Field MP, the Shadow Foreign Minister Helen Goodman MP, the Chair of the House of Commons International Development Committee Stephen Twigg MP and other senior Parliamentarians in London, including former Secretary of State for International Development Andrew Mitchell MP, Chair of the All Party Parliamentary Group (APPG) for International Freedom of Religion or Belief Jim Shannon MP, and senior independent cross-bench member of the House of Lords Lord Alton of Liverpool, to discuss the grave human rights and humanitarian situation in northern Burma.
The delegation also addressed a meeting of the APPG on Burma, co-chaired by Paul Scully MP and hosted Baroness Cox, and met the shadow foreign affairs spokesman for the Scottish Nationalist Party, Stephen Gethins MP and the Liberal Democrats' spokesman Tom Brake MP, as well as the Catholic Auxiliary Bishop of Southwark, the Rt Rev Patrick Lynch. The delegation also briefed European Union officials and Members of the European Parliament in Brussels.
"We are delighted to have this opportunity to speak to the international community on behalf of all the peoples of northern Burma/Myanmar, and to appeal for peace with justice," said Reverend Hkalam Samson, President of the Kachin Baptist Convention. "We want to end decades of civil war. We want peace. But real peace can only happen through political dialogue towards a political solution, resulting in a federal democracy for Burma/Myanmar. We call on all sides, including Daw Aung San Suu Kyi and her government, the military, and all ethnic armed groups, to come to the table for a meaningful dialogue about the political future for our country. Within that, there must be justice and accountability, an end to impunity, the promotion of human rights and freedom of religion or belief and humanitarian access for all areas of conflict and displacement."
CSW's East Asia Team Leader Benedict Rogers said: "It has been a privilege to co-host this distinguished group of religious and ethnic representatives from northern Burma. For the past few years the international community has moved from premature celebration of the false dawn of 'democratisation', to an understandably intense focus on the egregious crimes against humanity against the Rohingyas, while ignoring the crimes against humanity perpetrated against the Kachin, Shan, Ta'ang and other ethnic groups in northern Burma. We call on the international community to pay attention to human rights violations in the entire country, and we urge action to end impunity, ensure accountability and allow humanitarian aid to those who need it. We also urge the government of Burma to review, reform or repeal all repressive laws that are currently impacting freedom of expression, freedom of association, freedom of movement, and freedom of religion or belief."
Linda Lakhdhir, a legal advisor for the Asia division of Human Rights Watch, said: "It is essential that all who have committed human rights violations in Burma are held to account, and for that reason we are delighted to have partnered with CSW to co-host this important delegation from northern Burma. We are also concerned about intensifying restrictions on civil society and on freedom of expression in Burma. Along with others, we call for the review, reform and repeal of repressive laws in Burma, so that civil society activists, aid workers, the media and those documenting human rights abuses can conduct their work without hindrance."
The northern Burma delegation included the President of the Kachin Baptist Convention, the Reverend Dr Hkalam Samson; a representative of three Catholic dioceses in northern Burma, Fr Paul Lahpai Awng Dang; Julia Marip of the Kachin Women's Association Thailand (KWAT), Francis Zau Tu of the Humanity Institute, Sai Aik Hin Hsang of the Shan State Youth Capacity Building Centre, and Lway Poe Kamaekhour of the Ta'ang Women's Organisation.
CSW, csw.org.uk