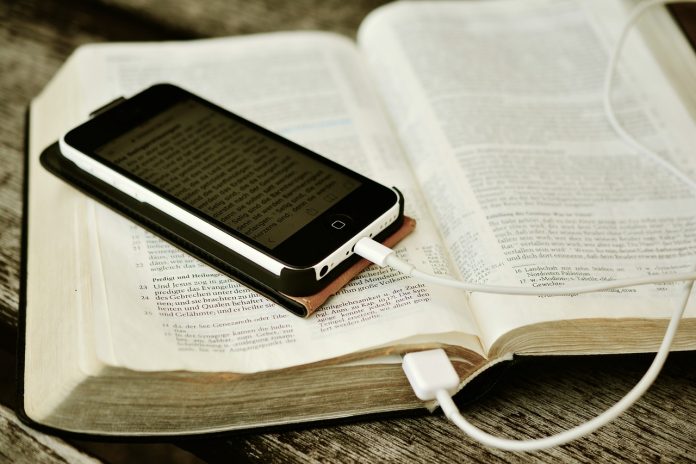 Trusted Christian leaders are recommending Logos 8 to their audiences, and we want to share some of what they have to say. Logos 8 is the latest release of the acclaimed Bible software from Faithlife, a technology and media company serving the Christian market.
ChurchTechToday tells readers to upgrade
ChurchTechToday provides a thoughtful review and recommends current users upgrade. The article by Kevin Purcell features five reasons to upgrade including:
Dashboard — a more useful homepage compared to previous versions.
Workflows — these make the Guides even better, especially for beginning Bible students.
Notes — they're getting better, even if they're not yet as good as other programs.
Canvas — while you'll probably need some design skills, the Canvas tool helps you make nice visual presentations of ideas.
Speed — searching and indexing take far less time than previous versions.
Purcell concludes, "Happy Logos customers should get the upgrade for the speed improvements, the Workflows, and the new Dashboard. If you like to create visual presentations of your study material, then the Canvas tool will further entice you to upgrade."
Michael Milton calls Logos 8 the top of the best
Michael Milton gives an overview of Logos 8 in his article "Logos 8 is Here!" on his Faith for Living, Inc site. He states, "Naturally, the arrival of the Internet brought about a new way to study theology. A host of Bible study sites and software emerged. As in all new sectors, many come and many go. The best survive; and eventually some move to a new level of excellence. Undoubtedly, Logos Bible Software is at the top of the best."
Jeffrey Kranz compares Logos 8 to the Batmobile
Jeffrey Kranz's thorough review "Logos Bible Software 8 review: Do you REALLY need it?" kicks off with his statement: "I often get emails and comments about the tools I use for Bible study, and I need to give credit where it's due. I couldn't do this kind of stuff without Logos Bible Software. I use Logos for every Bible-y thing I do–whether it's a blog post, a whiteboard video, or my own personal Bible study.
"A lot of research goes into this site, and without Logos Bible Software, it would be way out of my league. I've been using this product since version 4, and I've yet to find a better, cooler, higher-tech tool for this kind of stuff–it's the Batmobile of Bible study."
He concludes, "This is the best tool out there."
ProPreacher highly recommends Logos 8, calling it fast and powerful
ProPreacher's article says, "Overall, Logos 8 is the best Bible Study tool on the market." The review includes a video demonstration and states, "Logos 8 is like having a seminary library and a research assistant in your pocket. It's the most powerful, professional Bible study application on the market."
Trusted Christian resources and customers alike are enjoying Logos 8 and the new features. Logos 8 is available in English, Spanish, German, Portuguese, Korean, and Chinese. To learn more, go to www.Logos.com for details or to purchase.
About Faithlife: Faithlife Corporation, based in Bellingham, Washington, has been using technology to equip the Church to grow in the light of the Bible for more than 25 years. Since 1992, Faithlife has developed multiple tools including an integrated church platform, academic study resources, ebooks, and Logos Bible Software.
Christian News Wire, christiannewswire.com