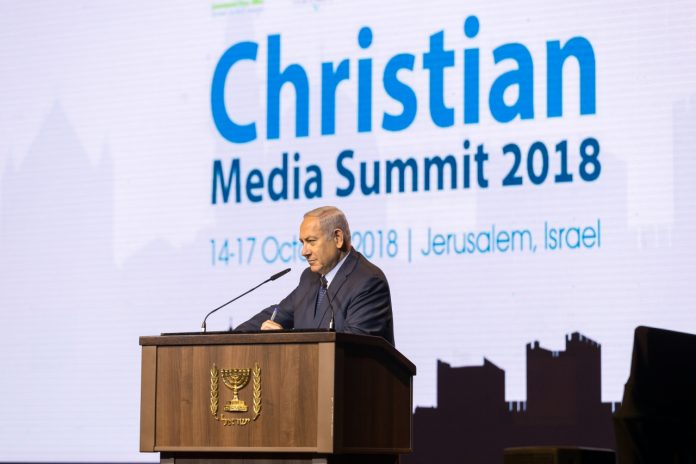 Mr. Nitzan Chen, Public Relations Manager of the Christian Media Summit 2018 said he would maintain active partnership with the GCN. Additionally, Mr. Ossie Mills, who serves as Executive Director of Empowered21, invited the church's Performing Arts Committee members Manmin Central Church to their event 'Empowered21' for Pentecostal day that will attract Christians from all over the world to Jerusalem in June 2020.
Elder Johnny Kim, Director of GCN took part at the Christian Media Summit 2018 which was held in Jerusalem, Israel from October 14 to 17. Many world-leading media groups such as AP news and Reuters covered the event.
Director Kim met and talked to Jerusalem's Mayor Nir Barkat and many representatives of media groups from the world in the special dinner session. On 16, he attended welcoming luncheon held in the reception hall of President Reuven Rivlin's residence. Later that afternoon he visited the Knesset and met Mr. Yuli-Yoel Edelstein, Speaker of the Knesset. Then, he joined in the dinner with many political figures, and Mr. Yehiel Hilik Bar, the Deputy Speaker of the Knesset shared the grace he had received from Dr. Jaerock Lee with them and introduced the ministry of Manmin to them.
Global Christian Network was founded in 2004 by a group of International visionaries who wanted to see the Gospel broadcast across the globe in the richness of diverse cultures through the production, distribution, and broadcast of innovative television programs.
Manmin Central Church, manmin.org