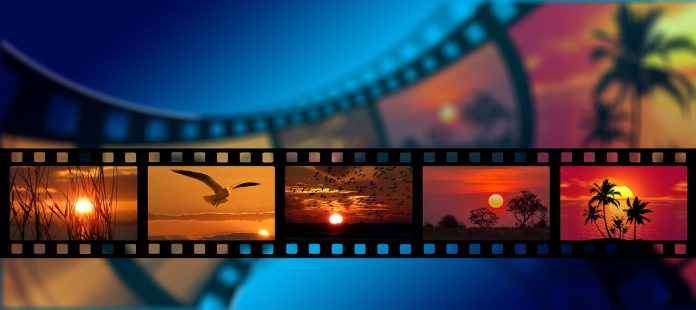 LOS ANGELES, Oct. 17, 2018 /Christian Newswire/ Filming the First Four Episodes of Season One to Take Place at the Capernaum Village Set in Poolville, Texas Beginning Monday, October 22nd and Continuing for Six Weeks Ending December 7th.
VidAngel, the market-leading entertainment company celebrated for offering parents technology empowering families to skip and mute unacceptable scenes on Netflix, Amazon Prime, HBO, Roku, Apple TV, and Fire TV, and for its original, family-friendly content created through VidAngel Studios, is announcing another milestone in its bid to become the #1 provider of premium, brand-safe content for the 52 million-strong values audience.
The Chosen, the first original scripted series to be distributed by VidAngel, will begin production on Monday, October 22nd on the first four episodes and set visits are available.
WHAT: Filming of the first four episodes of Season One of The Chosen
WHEN: Production Begins October 22, 2018 and will continue for six weeks–with a break for Thanksgiving–through December 7, 2018.
WHERE: Capernaum Village, 10700 FM 920, Poolville TX 76487
The Chosen—the very first multi-season series about the life of Jesus, is directed by Dallas Jenkins, and is on the way to becoming the most-funded entertainment project in crowdfunding history. The project is now positioned to unseat Mystery Science Theater 3000  as the #1 crowdfunded entertainment property.
In late 2017, The Chosen Productions, partnering with distributor VidAngel, released a concept pilot in social media to gauge potential public interest in The Chosen.
The pilot has been viewed 15 million times in 10 languages around the world. Directed by Dallas Jenkins (WHAT IF?, MIDNIGHT CLEAR, THE RESURRECTION OF GAVIN STONE), the series seeks to raise $13MM in total investment to create Season One.
About VidAngel
VidAngel is the market-leading entertainment app empowering families to filter language, nudity, violence, and other content from movies and TV shows streaming on Netflix, Amazon Prime, and HBO. Available on modern devices such as iOS, Android, ROKU, Apple TV, and Amazon Fire TV, the app continues to grow in popularity. VidAngel Studios, the company's original content division, is the leading provider of premium, brand-safe content for the 52 million-strong U.S. values audience.
VidAngel Studios is a business line of VidAngel, Inc. Neither VidAngel Studios nor VidAngel, Inc., are licensed or registered as a securities broker-dealer, funding portal or investment advisor. Neither will act, or be compensated, as a placement agent for any potential investment. Securities will ONLY be offered through issuer. Further, VidAngel Inc. and VidAngel Studios do NOT guarantee the success of any funding effort or of any production generally.