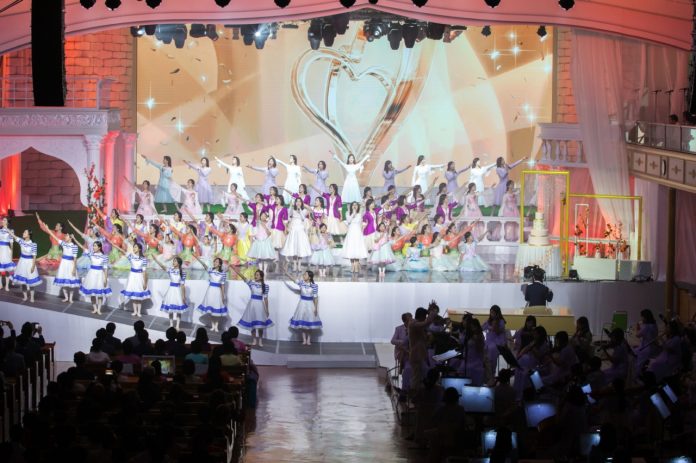 On October 7, 2018, in celebration of the 36th anniversary Manmin Central Church whose senior pastor is Dr. Jaerock Lee had a celebration service and event. Many guests of honor from 22 countries including Pastor Mark Bazalev, Vice President of Spiritual Diplomacy Foundation and Ms. Rosalba Rodriguez De Rincon, President of Enlace Colombia attended the event.
The church got many congratulatory messages from 170 special figures including Dr. Andre Gasiorowski, President of Helping Hand Coalition, Mr. Sergey Velbovetsm, President of InVictory Media Group, Pastor Misael Argeñal, Senior Pastor of La Cosecha International Church of the Foursquare Gospel and President of Universidad Cristiana de Honduras, and Pastor Martin Alvarez, President of LUT Theological Seminary of Argentina.
Pastor Soojin Lee, President of Pastors' Association of Manmin Central Church delivered the message entitled with "Glory" taken from Isaiah 60:1-3, and in her message she explained about the 36-year ministry of the church and gave thanks and glory to God the Trinity who has confirmed the church with His powerful works.
The service was followed by celebration event with the theme of "The Flowery Road Ball Banquet." This event was performed by Nissi Orchestar and approximately 100 performers and also with the support of outsourcing staff in lighting, sound, visual, and special effects. The performance the joy, excitement and the thanksgiving of those who have entered the City of New Jerusalem, the most glorious place in heaven and attended the beautiful heavenly ballroom.
Ms Rosalba Rodriguez, President of Enlace Colombia, celebrating the 36th anniversary of Manmin Central Church, said she felt the beauty of heaven and the presence of the Lord from the performance. The 36th anniversary celebration service and event was broadcast live to the whole world via the Internet and GCN that covers 170 countries.
Manmin Central Church that belongs to The Union of Holiness Churches of Jesus Christ is following the doctrine of the fivefold gospel of holiness: regeneration, sanctification, divine healing resurrection and return. The church was founded in 1982 and its Senior Pastor Dr. Jaerock Lee's inspirational messages, the members' unceasing prayers, fervent evangelism and faithful devotion, and the experiential and practical power in their faith have caused the church to grow very rapidly to be a world's mega-sized church with 11,000 branch and associative churches all around the world. In the September of 2009, the church conducted a crusade in Jerusalem of Israel successfully.
Manmin Central Church, manmin.org