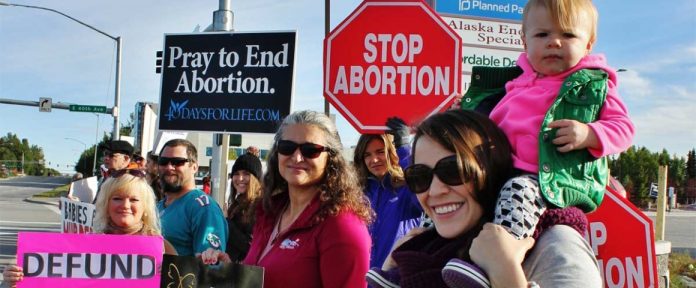 The international fall prayer campaign — 40 Days for Life — began Sept. 26 and runs through Nov. 4. Each fall and spring, pro-life advocates gather outside abortion facilities around the world to peacefully stand vigil, pray for unborn babies and help mothers choose life for their children.
In Anchorage, the ecumenical prayer vigil is once again taking place in front of Planned Parenthood, where abortions are performed at 4001 East Lake Otis Parkway. Vigil participants gather peacefully in the public right of way outside the clinic.
According to the official 40 Days for Life website (40daysforlife.com), more than 14,600 unborn babies have been saved from abortion and 96 abortion clinics have closed where 40 Days for Life vigils have taken place since 2007. Additionally, 177 abortion facility workers have quit the industry.
For more information about the upcoming vigil in Anchorage, contact organizer Patrick Martin at (907) 232-2211 or email PatMartin@AlaskaRightToLife.org. Additional information is available on Facebook at Anchorage 40 Days for Life page.
Catholic Anchor, catholicanchor.org