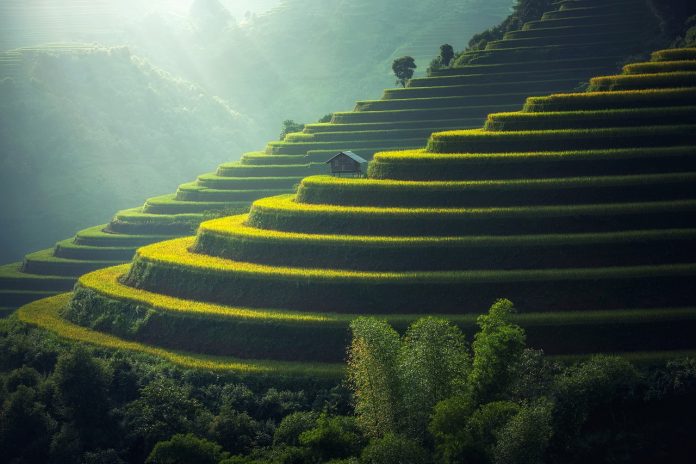 09/19/2018 Washington D.C. (International Christian Concern) – More than three weeks have passed since Thai authorities arrested and detained 181 mostly Christian Montagnard refugees on the outskirts of Bangkok on August 28. International Christian Concern's (ICC) sources have confirmed that all of the adults were sent to Immigration Detention Center (IDC) last week, while 50 children, including young boys, girls, and infants, were sent to three different shelters.
A local source who wishes to remain anonymous told ICC that these shelters "are not 'migrant shelters,' but rather shelters designed for Thai children who cannot stay in their homes. These shelters are not prepared to care for large numbers of children who do not speak Thai, or for breastfeeding children separated from their mothers."
Despite local rights groups' attempts to visit the children, they have not been granted permission. This means that these children have not seen their parents, nor any familiar faces from local NGOs, for nearly three weeks. Separation anxiety and fear will take a toll on these children's health with each passing day.
Montagnards, also known as the Degar people, are an indigenous people group of approximately one million living in the Central Highlands of Vietnam. Persecuted for their ethnicity and Christian faith, many of them chose to flee their homeland to seek a future where they can be treated with dignity and enjoy the freedoms that they were deprived of in Vietnam, such as basic rights to hộ khẩu (household registration that grants Vietnamese citizens access to public services) or the freedom to worship at churches without government interference.
They set foot in Bangkok, Thailand, given the United Nations High Commissioner for Refugees (UNHCR) has an office there and can help process refugee or asylum status for them. Although Thailand itself is not a signatory to the 1951 Refugee Convention, and as a result rules out legal obligations to protect refugees or legally recognize that status, many still hope that they could use Thailand as a springboard to a third country if they are fortunate.
"For the Montagnards who weren't arrested, they are living in fear every day. They all got kicked out from their apartments by the landlords because the police came to harass the landlords."
In fact, most of these recently detained Montagnards have either refugee or asylum status, along with others in the process of applying for one.
The latest arrest came as a shock especially to the local NGOs working on refugee issues, "since UNHCR and Thai immigration appeared to have set an agreement in place since January to not arrest anyone registered with UNHCR," a source familiar with the matter informed ICC.
He added, "This [arrangement] is potentially even more devastating since Thailand has usually allowed children to stay with their parents." From an advocacy perspective, it is also disheartening because the NGOs "have seen significant progress in the past 12 months, with bail being open, fewer arrests, and government moving towards their own screening mechanism, but this is a major, major setback and a scale of arrest we have not seen in years."
They hope that this was merely a result of inter-governmental miscommunication, not something that the government will continue to implement down the road.
Grace Bui, the Thailand Program Director at the Montagnard Assistance Project also shared her concerns with ICC, "For the Montagnards who weren't arrested, they are living in fear every day. They all got kicked out from their apartments by the landlords because the police came to harass the landlords." She continued to highlight the biggest challenge for her right now, which is "finding housing for them. We also need to find money so they can put down deposits and first [month's] rent. It is not easy because most of the landlords in the areas are afraid and don't want to rent to the Montagnards. Many of them are hiding in the park or temples."