NAIROBI, Kenya (Morning Star News) – A church outside Kampala, capital of Uganda, has closed after months of area Muslims pelting its gatherings with rocks, sources said.
The final blow came on Aug. 4, when a stone thrown through a window struck Pastor Moreen Sanyu of Greater Love Church in Namasuba Para Zone, Wakiso District, and knocked her unconscious, sources said.
Pastor Sanyu said she was preaching when the stone smashed through the window pane and struck her on the forehead.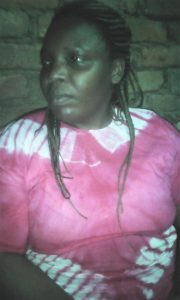 "I fell down and became unconscious," she told Morning Star News. "When I woke up, there were only a few members who surrounded me – the rest of the church members had fled in different directions."
She was rushed to a hospital in Namasuba, where she was treated for two days before being discharged.
The next Sunday, Aug. 11, no one came to the worship service, she said.
The church had grown quickly after beginning on May 4, 2017 in a predominantly Muslim area, swelling to 400 people at one point, she said. Islamist stone attacks had reduced attendance at worship services to 150 by the end of July, before all worshippers stopped coming after the Aug. 4 attack out of fear for their lives.
"I am not ready to lose my life by attending the church," one church member who requested anonymity told Morning Star News.
Area Muslims had made strident complaints to the area chief about Muslims leaving Islam to join the church congregation, a sheikh (Islamic teacher) told Morning Star News.
"We cannot watch our children joining infidels' church," said the sheikh, who requested anonymity. "The pastor has no respect for other people's religion, especially our innocent and immature children in Islamic faith."
In furious tones, he said local Muslims will not allow the church to operate.
"We have not persuaded the Christians to join our faith, hence why should the church keep on stealing our members?" he said.
Asked to respond, Pastor Sanyu told Morning Star News by phone that she did not target children.
"I just shared the gospel of Christ and his love for humanity with my Muslim neighbors, and they freely accepted the Christian faith, especially when many sick people that I prayed for got healed," she said. "I did not persuade them nor steal them to join my church."
Seeing no possibility of continuing church services in the area, she said that she is concerned about the fate of the church members.
"I need prayers and material support to relocate to another area at this trying moment, lest I lose all my members, and therefore I will have labored in vain for the kingdom of God," she said.
Muslims threw stones at the church building for months, cutting short programs and evening Bible studies, she said.
"The throwing of stones broke glass windows and destroyed a solar panel, and as well as there was the uttering of abusive and threatening words to me and my church members," Pastor Sanyu said.
Uganda's constitution and other laws provide for religious freedom, including the right to propagate one's faith and convert from one faith to another.
Muslims make up no more than 12 percent of Uganda's population.