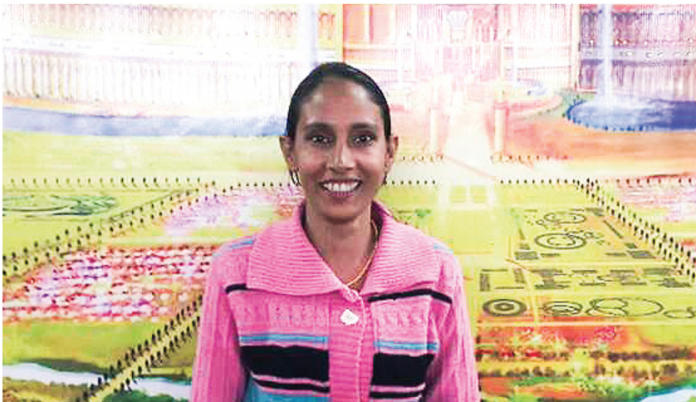 In April 2017, my body had abnormal symptoms. I felt pain all over my body and had trouble sleeping due to a severe headache and itching sensation. I became weaker and spent all day lying on the bed. As the symptoms got worse over time, I couldn't even eat at all.
I was diagnosed with the 4th stage of hematologic malignancy.
The doctor said full recovery was not guaranteed even after surgery because cancer cells had already been spread all over my body. Worse yet, I was told that I might die anytime without the surgery.
In that desperate situation, something came to my mind. Two months before it started, I had been guided to Delhi Manmin Church. I heard many testimonies of those who were healed of diseases by Senior Pastor Dr. Jaerock Lee's prayer.
I began to pray in Daniel Prayer Meeting on GCN. I repented of my past life and prayed earnestly. I received Senior Pastor's recorded prayer three times a day and listened to his sermon "The Message of the Cross." I often received the prayer of the handkerchief, on which Dr. Lee had prayed, from Pastor John Kim (Acts 19:11-12). Afterwards, I felt much better and received strength over my body.
Then, I heard Manmin Summer Retreat 2017 would be held in August. I prepared myself to receive complete healing. I offered up fasting and prayer. On August 7, I joined the first day of the retreat via GCN. When I received Senior Pastor's prayer, something amazing happened to me.
Right after the prayer, I received the Holy Spirit's fire. As my body became hot, I sweated a lot. Then, all the cancer symptoms were completely gone!
Ten days later, I underwent a medical check-up. The doctor said in amazement, "Cancer cells are all gone!"
I give all thanks and glory to God who healed me!
Sister Tara Singh, age 28, Delhi Manmin Church, India