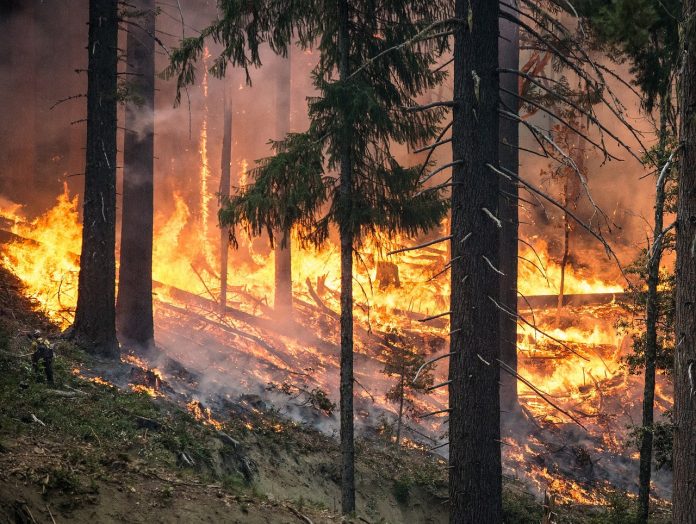 As wildfires affected thousands of people in Sweden and Greece, World Council of Churches (WCC) acting general secretary Isabel Apawo Phiri expressed concern and extended sympathy on behalf of the WCC fellowship.
In Greece, fires on the outskirts of Athens have killed 91 people and 25 more remained missing as rescue crews continued to search the rubble.
In Sweden, wildfires have been sparking since mid-July after a drought and high temperatures have extended from the south up to the Arctic Circle.
In a letter to the Church of Greece, Phiri offered prayers and condolences. "We have been deeply shocked and moved by this event," she wrote.
"The Greek people have suffered so much in recent years, and this particular event, with its many victims, and their families and communities, is especially distressing."
In letters to the Church of Sweden and the Uniting Church in Sweden, Phiri expressed her distress that so many people have had to evacuate their villages and towns to avoid the flames. "We welcome the good news of some relief in the weather and progress in containing the dozens of fires, and we are grateful that so many international crews have also helped in the effort," she wrote. "We pray that there will be continued progress against the blazes and that people will be safe and can quickly resume their lives and livelihoods without fear of further damage."
World Council of Churches, oikoumene.org