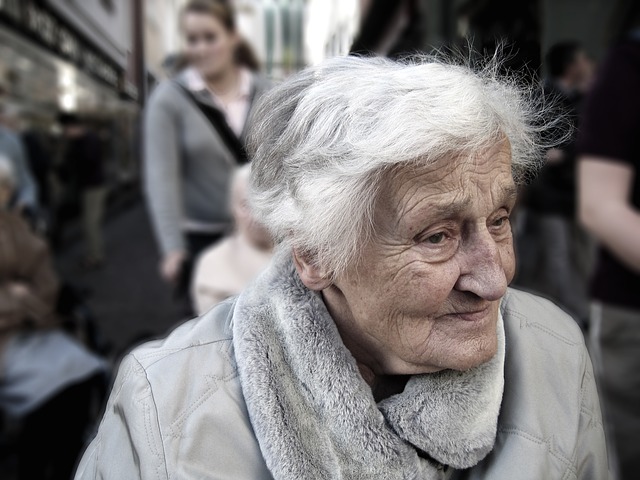 By Michael Ireland, Chief Correspondent, ASSIST News Service (www.assistnews.net)

MINNEAPOLIS, MN (ANS – July 7, 2018) – Mindy Lee "Minnie" Carlson's dream job has dropped into her hands, but there's a catch.
Mindy has four months to revive Open Circle, the town's only Senior Adult Day Center, or the doors will close, leaving her beloved seniors stranded and eliminating the only job she's ever wanted.
That's the plot-line for a new real-life novel, "Open Circle," from Minnesota author Stacy Monson, which tells the story, in dramatic fashion, of caring for aged parents with Alzheimer's.
Monson is the award-winning author of The Chain of Lakes series, including Shattered Image, Dance of Grace, and The Color of Truth. Her stories reveal an extraordinary God at work in ordinary life. Residing in the Twin Cities of Minneapolis/St. Paul, MN, she is the wife of a juggling, uni-cycling physical education teacher, proud mom, and doting grandma.
ASSIST News asked Monson how the book came about.
"Open Circle developed as I dealt with my mom and mom-in-law's journeys through Alzheimer's. I met so many amazing caregivers and committed professionals, people who worked with seniors every day to provide dignity, value, and love," Monson said.
"As a professional in the aging industry myself, I was fortunate to get to know the staff at Open Circle Adult Day Program of Hopkins, MN and admired their approach to offering person-centered care. The people we encountered also dealing with Alzheimer's had distinct personalities and their own unique journey with dementia. I experienced so many emotions and learned so much about the community of professionals working with seniors, I had to write the book."
Monson hopes to increase awareness of Alzheimer's and educate readers about
Adult Day programming, which she says is a misunderstood concept.
"People often perceive it to be simply babysitting for old people. While that might be true in some cases, that's not what I experienced with Augustana Open Circle," she said.
"They approach care of their clients with focus on the uniqueness of the individual, designing each day's activities based on who will be attending that particular day. They provide mental stimulation, meet the physical and emotional needs of their clients, and work together to create an atmosphere of acceptance, encouragement, and joy.
"I wrote Open Circle to showcase that work, and to provide what might be some readers first glimpse into the world of adult day."
Monson said there are so many options for care for those dealing with Alzheimer's—both the person afflicted by the disease as well as those who care for them."
Monson commented: "This is a difficult road, and far too many try to walk it alone, but there's help to be found online and in person. I hope Open Circle will be a catalyst for caregivers to look for help in their community."
Monson was asked how much of the book was personal, and how much involved research?
"The personal part for me was getting to know the other seniors living in the facilities where my mom and mother-in-law lived. Each person had their unique, sometimes amusing quirks. I had heard the saying that when you meet a person with Alzheimer's you've met one person with Alzheimer's—meaning no two journeys are the same. That certainly was true throughout the years we dealt with the disease."
Monson said the research came through spending time in the adult day program, interviewing staff, learning how each day is structured to provide the most dignity and love to people who sometimes can't remember their own name.
"I also learned a lot about dementia and Alzheimer's through my experiences with the Alzheimer's Association, and research on what's being done to discover the cause and cure for the disease.
Aside from the obvious importance of having had parents deal with Alzheimer's, Monson said she wanted to shine a light on what's being done now and for future generations.
"Alzheimer's is a growing concern in the U.S. and will continue to have an impact on individuals, families, communities, and the country in the coming decades. Alzheimer's and its effects are costing the country billions of dollars in research, care, lost wages, and reduced productivity. Fundraising is essential to continue the research necessary to stop the forward movement of the disease," Monson said.
She added: "The personal cost is also staggering. Family members are caring for loved ones who have reverted to the emotional and behavioral issues of young children. Caregivers are often trying to balance their own work/family life while also seeing to the needs of their loved one. Lost wages, time away from family, the financial burden of their loved one's personal needs all take a toll on the caregiver. The physical effort required in caring for someone with dementia often affects the caregiver's physical health long before there's a decline in the patient's physical health.
"Dementia and its various forms (Alzheimer's, Lewy Body, Parkinsons, etc.) is not going away, and people need to be educated on how to deal with it, whether it's a family member, a coworker, a neighbor, or how it's impacting the community.
At the back of my book I included a list of sites where help can be found."
Monson hopes readers will take away from the book that there is help available for caregivers, and love and respect for people dealing with this horrendous disease.
"The cost of this disease is staggering, at both a personal and global level, so it's essential that we work together to support those with the disease while the research community works to find the cause and a cure.
"My hope for readers of Open Circle is that they take steps to get personally involved in the fight against Alzheimer's. Volunteer at a local senior center or adult day program. If you know a caregiver caring for someone with Alzheimer's, offer to run errands or to sit with their loved one while they take a much-needed break. If you have a coworker dealing with this, offer to help lighten their workload when they need to be away. Join fundraising efforts, help raise awareness.
She stated: "Be part of the solution in whatever way you can. Every effort, every dollar counts."
Monson said that if someone is currently dealing with a diagnosis of dementia or Alzheimer's, help, support, and encouragement are only a phone call away. There is so much information available on reputable sites like The Alzheimer's Association and The Alzheimer's Foundation.
She advised readers to get acquainted with the symptoms and progression of the disease.
"Join a support group. There is no shame in asking for help. It's essential for both the caregiver and their loved one when the journey is shared with others.
Take advantage of every option available to learn, share, and accept help on this journey."
She concluded: "Caring for someone with Alzheimer's is heartbreaking, but it can also be a time of joy, laughter amidst tears, and slowing down because there is no hurrying this disease or those dealing with it."
More information about Alzheimer's can be found at the following links.
Alzheimer's Association   https://alz.org/
The Alzheimer's Foundation   https://www.alz.fdn.org/
Monson's website: https://www.stacymonson.com
About the Writer: Michael Ireland is Chief Correspondent for the ASSIST News Service, as well as an Ordained Minister, and an award-winning local cable-TV program host/producer who has served with ASSIST Ministries and written for ANS since its beginning in 1989. He has reported for ANS from Jamaica, Mexico, Nicaragua, Israel, Jordan, China, and Russia. You may follow Michael on Facebook at https://www.facebook.com/MichaelIrelandMediaMissionary , and on Twitter at @Michael_ASSIST. Please consider helping Michael cover his expenses in bringing news of the Persecuted Church, by logging-on to: https://actintl.givingfuel.com/ireland-michael