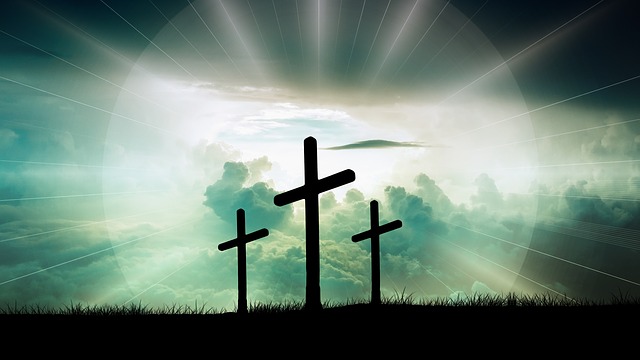 By Carol Round, Special to ASSIST News Service
GROVE, OK (July 2, 2018) — "Therefore we do not lose heart. Though outwardly we are wasting away, yet inwardly we are being renewed day by day. For our light and momentary troubles are achieving for us an eternal glory that far outweighs them all. So we fix our eyes not on what is seen, but on what is unseen, since what is seen is temporary, but what is unseen is eternal" — 2 Corinthians 4:16-18 (NIV).
A recent discussion with my two oldest grandchildren was an opportunity to encourage them in their faith. I don't recall how the conversation began but we were discussing world events and what it means "to be in the world, but not of it."
My granddaughter's comment about her concern for the world and its future led me to remind them that Jesus said we would have troubles in this world (John 16:33). But, I also reminded them of His promises of victory through our faith because He has overcome the world.
It's easy to lose hope in a fallen world. Political and financial corruption, poverty and social unrest, and crime and violence make the daily headlines. Add our own troubles to the mix and it can become a conflagration, leaving us gasping for faith in the midst of chaos.
As we face those things over which we have no control, we must "fix our eyes not on what is seen, but on what is unseen" (2 Corinthians 4:18). We might question God's goodness but we must remind ourselves He will never leave us nor forsake us.
In his foreword to Viktor Frankl's book, "Man's Search for Meaning," Harold Kushner states, "Forces beyond your control can take away everything you possess except one thing, your freedom to choose how you will respond to the situation. You cannot control what happens to you in life, but you can always control what you will feel and do about what happens to you."
When we forget God is in control, it can be difficult to face our fears and failures and lose faith in His plan for our lives. We can use television and technology, illegal and legal substances, become a workaholic or seek unhealthy relationships in an attempt to escape reality. But, the truth is this: the source of our pain won't magically disappear.
I like this quote from author Jan Coates. "There are many things in my life that I simply don't understand the whys . . . and all I can do is hold tight to my faith."
When we don't understand the whys of the storms in our lives, we need to remember the following:
God's love never changes, no matter the circumstances. He wants us to trust Him more and grow in our faith.
God is always watching over us (Read Psalm 91).
Staying focused on God will lead to blessings and important lessons.
God can deliver us. But it's in the way He chooses and in His timing.
When your faith is fading, turn to His Word for guidance, support and reassurance that there is hope in this fallen world.
Note: I always love hearing from my readers. Please feel free to e-mail me at carol@carolaround.com with your thoughts, or visit my blog for more inspiration at www.carolaround.com. If you need a speaker or workshop leader, you can contact me at the above e-mail or website. I'd be delighted to hear from you.