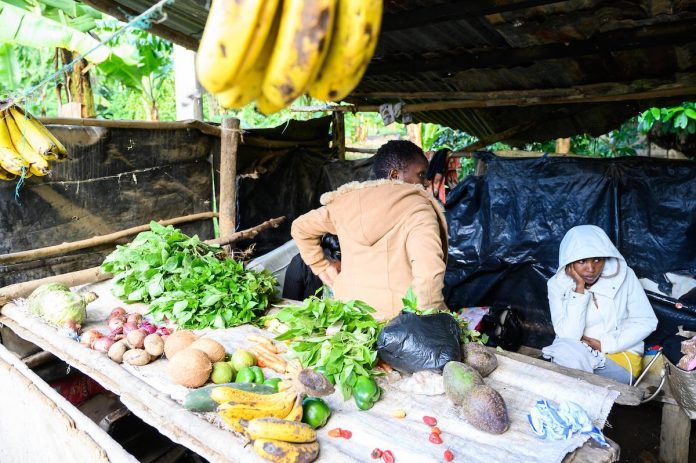 As the war rages in Ukraine, its impacts on food security are being felt in Africa, where millions are confronting climate change emergencies, conflicts and the COVID-19 pandemic.
By Fredrick Nzwili *
A month into the conflict, church leaders and agencies here highlight considerable uncertainty, as food prices rise and shortages of staple foods register.
"Where it is now, the war has already caused a lot of uncertainty. It is not only in food, but many other sectors. In Africa, it affects everybody, but most especially, people at the bottom of the ladder. It is threatening to drop more people into poverty," said Rev. Nicta Lubaale, general secretary of the Organization of African Instituted Churches.
A large part of Africa's food needs is met through imports, but with the armed conflict, it means the share that is acquired from that part of Europe will not reach African ports.
Of particular focus is wheat which Ukraine and Russia export to Africa in large quantities. Ukraine –for example – exports forty percent of its wheat and maize to the Middle East and Africa. Russia is the world's largest fertilizer producer.
Last month, the UN's International Fund for Agricultural Development, in an analysis on the impact of the Ukraine war warned that any further food shortages or price hikes would push more into poverty in Africa.
"We are already seeing price hikes and this could cause an escalation of hunger and poverty with dire implications for global security," said Gibert F. Houngbo, International Fund for Agricultural Development president.
At the same time, Lubaale explained that many people in east (Africa) live on buying food, but the failure to increase money to buy the food, compromised quality. According to the cleric, the people here are coming out of COVID-19 with businesses and small enterprises beginning to recover, however, their support mechanisms have been heavily drained by the pandemic.
"So how they are going to enter into this—a crisis that is many thousands of kilometres away, yet it is impacting on them, and this comes in the midst of other things like climate change?" queried Lubaale, while urging the world to pursue peace as an alternative to the armed conflict.
"We shouldn't tire in our voice. We still call all those who are involved…give peace a chance. There is some glimmer of hope and we need to build on that," he added.
According to Rev. Johnes Ole Miliyio, bishop of the Kenya Evangelical Lutheran Church, the rise in food commodities, fuel and other commodities​​ is going to be a big problem for Kenya, where some regions have experienced prolonged droughts.
"We need God's intervention to speak to the hearts of Russians so that they stop this war, so that the people can find relief from all these things," said Ole Miliyio.
Early in the conflict, the All Africa Conference of Churches condemned "the unprovoked and unjustified invasion."
"We pray that God will guide world leaders, who ​​demonstrated unprecedented solidarity to bring this misery to an end," said Rev. Dr Fidon Mwombeki, All Africa Conference of Churches general secretary.
* Fredrick Nzwili is a freelance journalist based in Nairobi, Kenya.