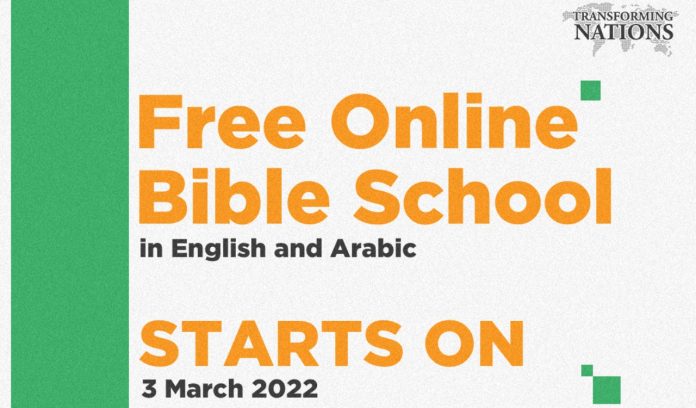 Mission "Transforming Nations" invites EVERYONE who wants to dive deeper into the study of the Bible to our free online school. The school will be held in English and Arabic.
By participating in the lessons, you will learn about:
Christian Foundations
Christian Character Development
New Testament Survey
Marriage and Family Life
Gospel of John
Ethics
Evangelism
Letter to the Romans
Psalms/Proverbs
Church Growth and Development
The course will run throughout the year starting March 1st. Classes will be held once a week for 2 hours. Upon graduation, each student will receive a certificate, and most importantly – a lot of useful knowledge and revelations.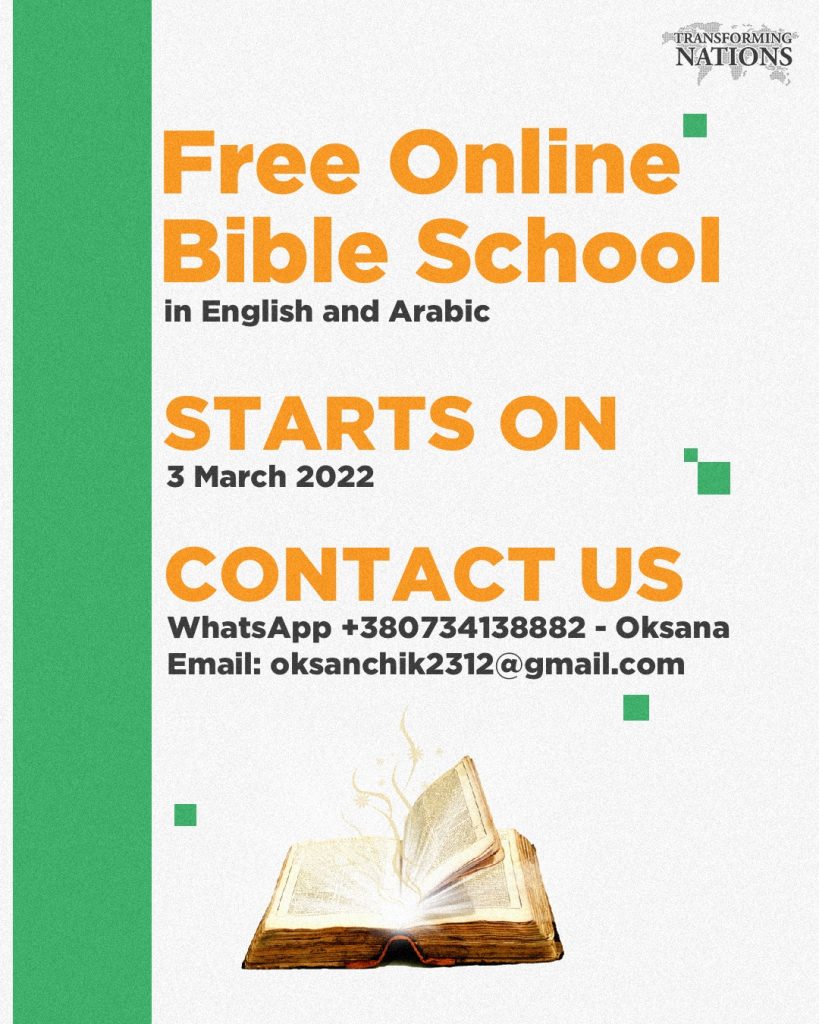 For all additional questions, you can contact sister Oksana: +380734138882 (whatsapp) and email: oksanchik2312@gmail.com.
We will be glad to see each of you! Welcome!
Transforming Nations seeks, with God's help, to reach people around the world, feel their pain, touch their lives, and give them the hope of the gospel by changing their destiny. More than 23 projects, 26 new churches in more than 12 countries, reaching more than 10,000 people every month!