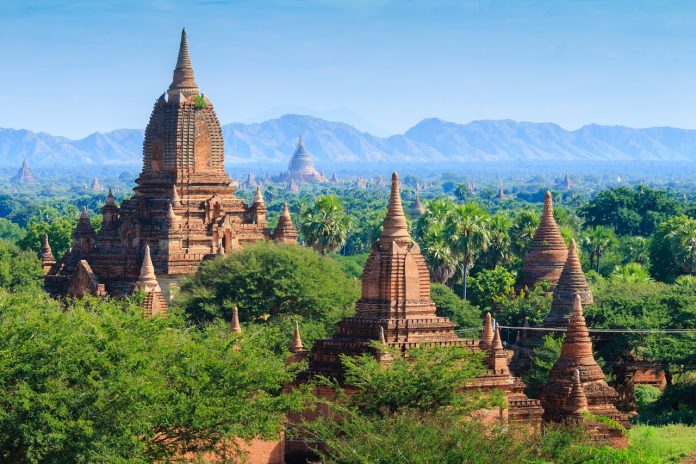 01/22/2022 Washington D.C. (International Christian Concern) – Myanmar Christian Fellowship of the Blinds (MCFB) is a Christian organization which serves the blind. It is one of the Christian organizations previously recognized by the social warfare ministry of the civil government. MCFB has a livelihood center which provides Japanese Massage training, supported by Japan decades ago. People receive training and work for a massage shop.
Since the beginning of the pandemic, these businesses have suffered. However, they were able to reopen and gain survivable income after the situation improved.
Came last March, situation deteriorated drastically due to the protests and fights on the streets following the coup, they could no longer work. In May, the Burmese Army (Tatmadaw) took advantage of them and occupied their compound. They had to stop their work completely. Once the military left, they waited for a while before they could restart again. But the third wave of COVID-19 came before they could reopen their business.
More challenges soon followed— one of them was infected with COVID. Later, 23 of them were all infected. Even though everyone survived COVID-19, they could no longer support themselves. The little support they received was not sufficient to feed them.
MCFB has two massage shops, one in Yangon and one in Myitkyina, Kachin State. Both encounter the same hardship. MCFB General secretary U Thain Lwin requested for emergency aid so these people do not need to go on streets begging for money. In total, there are 29 families in Yangon and 36 families in Kachin State who need help.
Given that Insein Township, where the MCBF compound is located, has been heavily watched by the Tamadaw and other defense groups, ICC's project was implemented by Myanmar Council of Churches General Secretary Rev. Mahn Pamarstan. People in the mission compound received food packages including vegetables, oil, and masks.
A beneficiary told ICC, "For us, it is a really difficult time, including Covid among other challenges. At MCFB, we are so grateful for your donation to us during this very difficult time. As our organization mainly relies on donors, we thank God and also donor ICC for this donation. May God bless you."
Rev. Dr. U Thain Lwin, head of the MCFB, also told ICC, "We are truly grateful and very happy as well. For me, I take all the responsibilities for the welfare of the people here. Due to all the lockdown and other reasons (political situation), only very few donors came by. As this ICC donation came in, it indeed lightened my burden which had me very concerned. I am very happy as this is my responsibility. Here we have students and unemployed people, and the aid is quite enough for them. I am truly thankful to ICC. May God bless you."