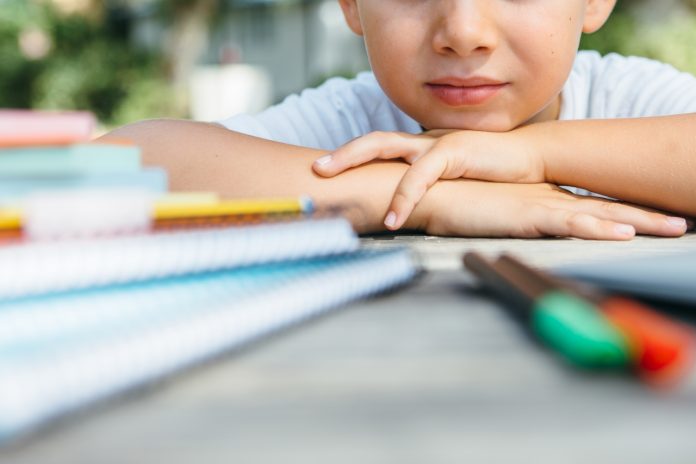 Christ for All Nations is thrilled to announce they will launch a two-year School of Ministry in the Fall of 2022. The announcement comes on the heels of a string of monumental firsts for the organization, including the successful launch of Nations Church in Orlando, FL, and a significant expansion of their Great Gospel Campaign evangelism strategy to include up to 10 cities in simultaneous outreach events.
The forthcoming CfaN School of Ministry will build on the achievements of their Evangelism Bootcamp – a 3-month intensive course of study that trains men and women with a call to the 5-fold ministry office of an evangelist as described in Ephesians 4. As CfaN President and Lead Evangelist Daniel Kolenda shared, "We've seen so much fruit in training, equipping, and launching evangelists through the CfaN Evangelism Bootcamp. Now we will also be training apostles, prophets, pastors and teachers, youth pastors, children's pastors, worship leaders, etc. Graduates will not only receive an Associate of Arts degree in Practical Ministry, but they will also be trained by some of the best instructors in their respective fields, and they will receive an impartation from the Holy Spirit!"
CfaN is particularly well-positioned to offer students access to orthodox theological instruction as well as a wide range of meaningful ministry experience. Christ for all Nations has documented more than 82 million salvations since German-born missionary evangelist Reinhard Bonnke founded it in 1974. From its inception into the current day, CfaN's outreach campaigns have been marked with staggering numbers of personal salvations, miraculous healings, supernatural deliverance, and wondrous signs of every conceivable sort. Now under the leadership of Daniel Kolenda, CfaN has developed a multiplication strategy that promises to reach as many people in the next 10 years as the organization did in its first 40. Dubbed the "Decade of Double Harvest," the heart of this approach involves training, empowering, and mobilizing thousands of Kingdom-minded individuals who can work in a relational network to share the Gospel, disciple followers of Christ, and build influential Christian communities all over the world. The CfaN School of Ministry is a timely and natural step toward the realization of that vision. Its students will benefit from the incredible foundation and clear direction upon which the school is now being built.
Both the heritage of the ministry and its ongoing, Spirit-fuelled momentum have attracted qualified instructors from all fields of Christian ministry. Accordingly, the CfaN School of Ministry will offer a unique combination of solid academic training and hands-on experience – all in an atmosphere overflowing with signs and wonders. Because the School of Ministry will be located at the CfaN Campus and International Headquarters in beautiful Orlando, Florida, the leadership has every confidence that both students and their families will thrive in the fun-laden and economically thriving region. Equally as important, the School of Ministry is already connected with more than 30 denominations in addition to many colleges and universities. As a result, graduates will have the option to use credits earned at the CfaN School of Ministry to continue their education with another institution or take advantage of the robust CfaN network to find fulfilling ministry placement.
Applications for the inaugural class are being accepted now, and candidates can already apply online at CfaNSOM.org. Every applicant will receive a personal call from the CfaN School of Ministry president, Joe Oden, to answer any questions and help you take the next step.