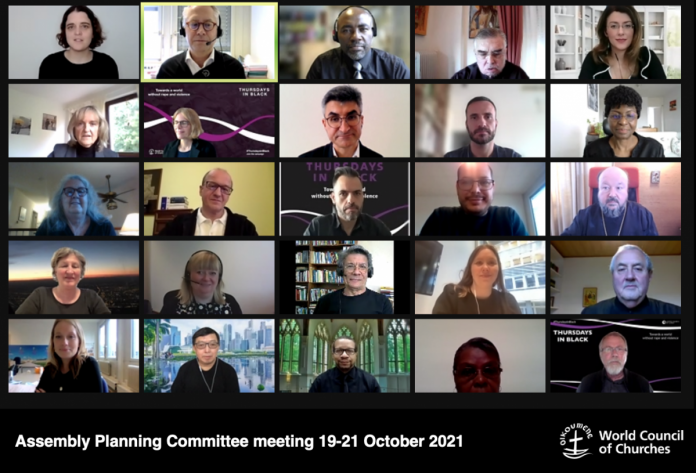 The World Council of Churches (WCC) Assembly Planning Committee convened 19-21 October to sharpen its vision for how the WCC 11th Assembly in Karlsruhe, Germany will build bridges to enhance sharing, dialogue and togetherness.
The spiritual life of the assembly will combine elements of in-person gathering with online opportunities, allowing participation from across the globe. At the heart of planning is the spiritual life of the assembly, from daily prayers to thematic plenaries, from home groups to ecumenical conversations and "Brunnen" workshops.
The Assembly Planning Committee met to review plans for thematic plenaries, each exploring a different aspect of the assembly theme – "Christ's love moves the world to reconciliation and unity" – from the purpose of God's love, to the compassion of Christ, to affirming the wholeness of life, justice and human dignity.
Brunnen, the German for "well," will be a space of encounter at the assembly featuring workshops, networking zones, exhibitions and cultural activities.
The committee also explored how the WCC 11th Assembly will address Christian unity and the churches' common witness, as well as the unique European context of the assembly.
As the assembly draws closer, the planning committee is also reviewing assembly business, including the mandates of assembly committees, proposals for monitoring consensus decision-making, training for committee leadership, and managing the business agenda of the assembly.
The committee is chaired by H. E. Metropolitan Gennadios of Sassima, vice-moderator of the WCC central committee and co-chaired by Rev. Anne Heitmann, member of the central committee and church officer of the Evangelical Church in Baden.