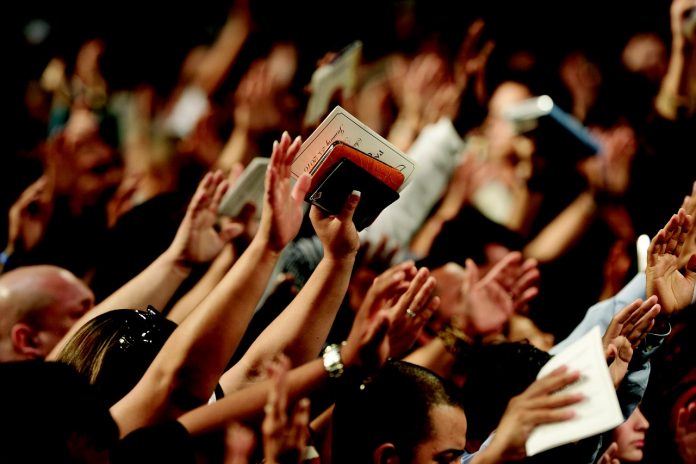 NationsWorship, a live worship experience with participants from Africa, Asia, and the Americas, will be held at Dove Westgate church in Ephrata, Pennsylvania, as well as live streamed across the world on November 19, 2021. Global Disciples, with partners in 62 countries, will host the worship event.
The worship experience features the song "Glory to the Righteous One" referencing Isaiah 24:16. It was written specifically for NationsWorship by the celebrated Rwandan duo James and Daniella and will be produced as a video with worshipers from other nations. NationsWorship is an opportunity to gather together a chorus of praise and worship from around the world. It was first held last year as a virtual event but will be presented live for the first time this year.
Tim Bentch, Global Worship Specialist with Global Disciples, says the theme of the event is From the Ends of the Earth, We Hear Singing:
"While the world is experiencing a relentless pandemic, political division, war and devastation, the songs of people in desperate circumstances still ring true giving praise to our God. With NationsWorship, we can take our focus off our problems that distract and divide us and, instead, worship Jesus in unity with brothers and sisters across the world. With our songs, we say, nothing will divide us, and nothing can separate us from the love of Christ."
NationsWorship will include:
The live worship experience at 7:30pm ET, 4:30 pm PDT, Dove Westgate Church, 1755 W. Main St, Ephrata, PA 17522

Live Streaming at 7:30 p.m. ET and 4:30 p.m. PDT

Repeat broadcasts at 10:30 p.m. ET and 7:30 p.m. PDT

On demand availability through January 15, 2022
In addition, churches can host a live NationsWorship event.  Watch parties are also encouraged. Registration is required for both the in-person and online events.
Global Disciples
Global Disciples assists in the development of locally-sustainable trainings in discipleship-mission, small business and leadership, which result in reproducing fellowships of believers. We equip, connect and facilitate cooperation in the global Body of Christ among clusters of churches in 62 nations focused on reaching those least-reached with the Gospel. We believe that local expressions of the Body of Christ in close proximity to least-reached people are best able to reach them so that every person has an opportunity to choose and follow Jesus Christ. For more information, go to globaldisciples.org.