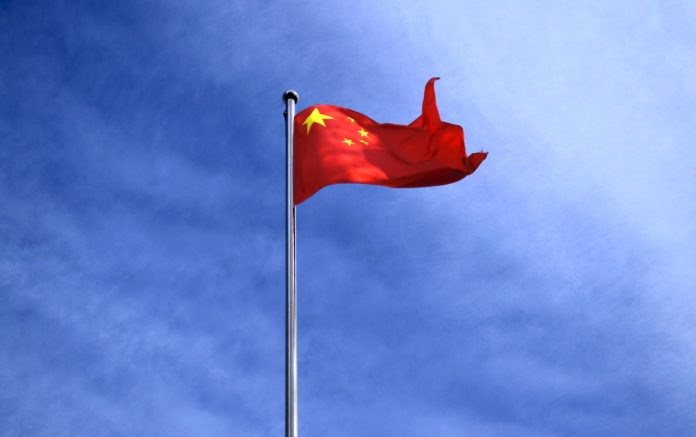 10/02/2021 China (International Christian Concern) – October 1 is the day where China celebrates the 72nd National Day of the communist nation. People gather in Beijing and across the country to attend ceremonies and festivities commemorating the founding of the People's Republic of China (PRC).
On September 30, China Christian Council and Three Self Patriotic Movement (TSPM), the two "Christian" facades controlled by the Chinese Communist Party (CCP), held a flag-raising ceremony at Holy Trinity Church in Shanghai.
Rev. Xu Xiaohong, chairman of the National TSPM gave a remark under the flying flag. Rev. Xu said, "This year marks the 72nd anniversary of the PRC's founding, as well as the centennial of the CCP. […] Xi Jinping and other leaders of the CCP and the nation will dedicate flower baskets to national heroes at the Tiananmen Square."
"Thinking back to the past 100 years, the CCP has led the people of China to work diligently amid hardships and enabled them from standing up, becoming prosperous, to turning powerful, installing China among other ethnicities in the world."
He continued, "Shanghai is the birthplace of the CCP and where everything started, as well as the establishment of China's Three-Self Patriotic Movement. Christians throughout the ages have shared the same heart and moral as they walked towards the same direction with the CCP. […] I hope that we freshen up ourselves and continue to stand unified surrounding CCP to love the country and the religion as we perform our duty."
He finished by saying that with everyone's effort, in a new era, the two state-vetted Christian organizations in China will be able to provide the CCP, the Chinese government, and the Chinese Church a performance that truly meets the needs and development of the era.
In the meantime, house churches continue to face harassment, threats, and clampdowns as the Chinese authorities seek to submit them under the state-vetted TSPM's control.