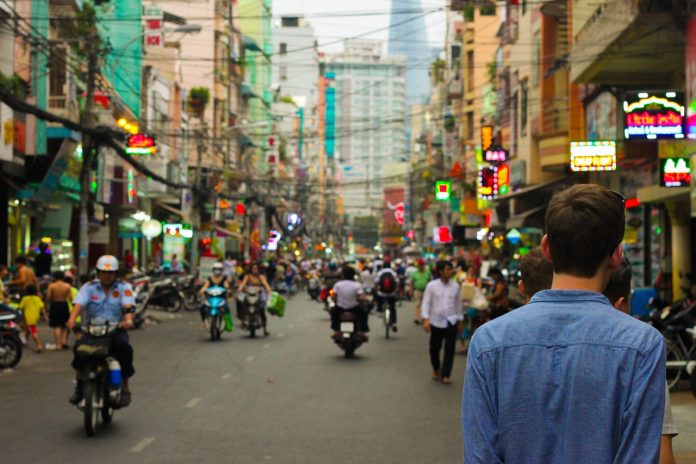 CSW welcomes increased scrutiny of the grave human rights situation in China's Xinjiang Uyghur Autonomous Region (XUAR) at a high-level UN event, where UN Member States called for further engagement and action to end human rights violations.
The event, which was sponsored by 18 UN Member States and other stakeholders, was a rare show of collective public outcry from key UN Member States and an important step towards ending the long-held impunity enjoyed by the government of China.
It went ahead despite the pressures applied by the Permanent Mission of the People's Republic of China to the UN, which issued a note to UN Member States urging them not to participate in the event, which they described as 'anti-China'.
In their welcoming remarks, Permanent Representatives from Germany, the UK and the US expressed their concern about the widespread, credible allegations of severe human rights abuses targeting Uyghurs and other predominantly Muslim ethnic groups in the XUAR.
Germany's Permanent Representative H.E. Christoph Heusgen appealed directly to China to respect the Universal Declaration of Human Rights and to "tear down the detention camps".
Panellists drew attention to human rights violations taking place in the region, including credible allegations of forced labour; the criminalisation of religion, and the use of forced sterilisation and birth control.
Eva Pils, a Professor of Law at King's College London, also drew attention to the intimidation of Uyghurs living overseas, while Kenneth Roth, Executive Director at Human Rights Watch, pointed out the 'public silence' of the UN Secretary General and expressed disappointment that the High Commissioner for Human Rights 'chose not to attend' the event.
Dr Agnès Callamard, Secretary General of Amnesty International and former UN Special Rapporteur on extrajudicial, summary or arbitrary executions, emphasised that standing up to China was not about picking sides in a fight among states, but about fighting for human rights and for the integrity of the international human rights framework.
Further steps towards to stopping the atrocities were discussed, including a UN Human Rights Council resolution mandated to investigate and report on the situation of human rights in the region, and the need to tighten rules on supply chains in light of credible reports of forced labour.
The representative from China refuted allegations of human rights abuses and claimed the Uyghur region was being used as "a political tool to contain China," labelling credible reports of violations "lies of the century."
CSW's United Nations Officer Claire Denman said: "The increasing willingness of UN Member States to take a stand on the issue of human rights violations against Uyghurs and other Turkic minorities in the Uyghur region gives us hope that one day the government of China will be held to account for violations against its people. We urge Member States to support the recommendations made during the event, enacting calls for an independent investigative mechanism and promoting efforts to hold those responsible for violations to account."
New research from the Australian Strategy Policy Institute, published on 12 May, finds that Xinjiang had a drop in birth rates from 2017-2019 described as "proportionally the most extreme over a two-year period globally since 1950", with the 48.74% decline concentrated in areas with many predominantly Muslim ethnic minorities, based on Chinese government statistics. Uyghur and Kazakh women who have fled China have reported being subject to forced birth control measures including sterilisation and the insertion of intrauterine devices (IUDs). 
CSW, csw.org.uk