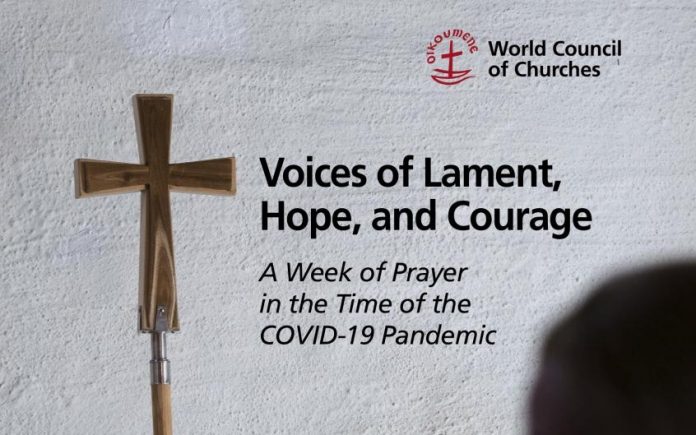 The World Council of Churches (WCC) has prepared global prayers at the request of its member churches and regional partners to allow the many people affected by COVID-19 to express sorrow and nurture hope for the future.
A new prayer book, "Voices of Lament, Hope and Courage," was published on 18 March, and will be available in German, French and Spanish in the coming days.
The prayer book serves not only as a guide for the special upcoming WCC "Week of Prayer in the Time of the COVID-19 Pandemic" from 22-27 March but also as a resource for expression by local, regional and global gatherings throughout the year.
In the foreword, WCC acting general secretary Rev. Prof. Dr Ioan Sauca reflects that one year has passed since the World Health Organization declared the spread of COVID-19 a pandemic.
"During the week, we will gather to offer intercessions, especially for the most vulnerable and those on the frontline caring for them, often under harsh circumstances," he writes. "We will recommit ourselves to active compassion across what separates us, in obedience to the one who had compassion for the crowds and ministered for their healing."
The publication offers prayers from across the world representing diverse denominations. A special section also includes information for action by churches, communities and individuals who want to make a difference for the most vulnerable in their societies.
In the section "Prayers of Hope," we are invited to pray: "God of hope, our hearts overflow with gratitude for your abiding presence during these exceedingly difficult and troubled times. May the flames of hope remain aglow among individuals, families, communities and nations during the pandemic."
WCC, oikoumene.org