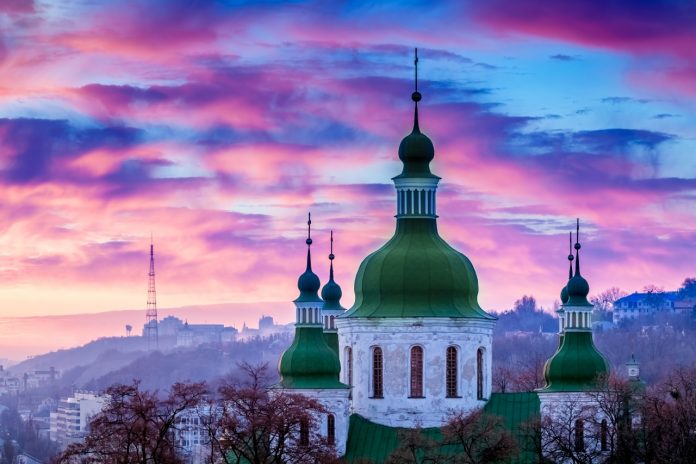 President of Ukraine, Volodymyr Zelensky and Metropolitan Epifaniy of Kyiv and All Ukraine invited Patriarch Bartholomew to visit Kyiv in August this year and participate in the celebration of the anniversary of State independence.
On this occasion, the head of the UOC-KP issued a statement on March 12, which contains one condition.
"The episcopate, clergy and faithful of the Ukrainian Orthodox Church of the Kyiv Patriarchate will be happy to once again welcome His Holiness, Patriarch Bartholomew, to Ukrainian soil if, during his visit, he hands over the Tomos on granting the Ukrainian Orthodox Church the status of a Patriarchate.
This will be a long-awaited act of justice for the pious Ukrainian people and will ensure real autocephaly of our Сhurch, because, as you know, it is the Patriarchate that cannot be part of the Patriarchate, but the Metropolia can.
Only in the status of a Patriarchate will the Ukrainian Church be able to fully fulfill its saving mission of spiritual care over all Ukrainians living in Ukraine and abroad."
Filaret addressed the president with the following words:
"I appeal to President of Ukraine Volodymyr Zelensky and representatives of the Ukrainian authorities with a request, on the eve of the visit, to raise before his All-Holiness Patriarch Bartholomew the issue of granting a new Tomos that would fully correspond to the historical place and significance that the Ukrainian Church has played and is playing in universal Orthodoxy. This will contribute to the true independence of the Ukrainian Orthodox Church, the consolidation of society and the unification of all Orthodox Ukrainians under one patriarchal omophorion."
RISU, risu.ua