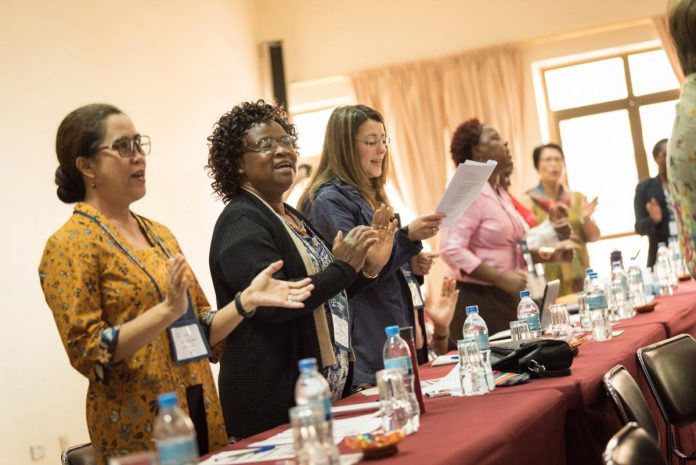 During an online ecumenical prayer service on 8 March organized by the World Council of Churches, Lutheran World Federation and ACT Alliance, people from across the world gave thanks for women in leadership and their impact on decision-making.
Celebrating International Women's Day, the service was prepared by women from the Ecumenical Centre in Geneva.
A special theme song, "Faith of our Mothers," opened the service, and those gathered sang:
"Faith of our mothers, living still,
In cradle song and bedtime prayer;
In nursery lore and fireside love,
Thy presence still pervades the air…"
Amanda Khozi Mukwashi, chief executive at Christian Aid, offered a reflection that touched upon how this International Women's Day comes during a season of significant trials and challenges.
"It gives us a moment to remember that our resilience, strength and hope are amplified when we stand together to tackle the injustices that we face," she said. "And so to all women, regardless of the colour of skin, age, faith or none, or circumstance, I say, know that you are standing together with millions of others in solidarity, in doing so we stand together to value each other's achievements in confronting inequality and exploitation."
Mukwashi added: "It is this solidarity that I celebrate today and with it I wish all women goodwill."
WCC, oikoumene.org