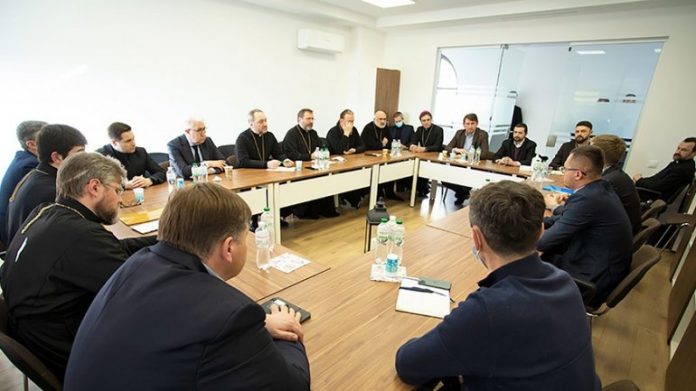 The All-Ukrainian Council of Churches and Religious Organizations met with the inter-factional deputy group "Values. Dignity. Family". The meeting in this format took place on February 25, 2021 in the premises of the Patriarchal Curia of the UGCC in Kyiv.
The People's Deputies of Ukraine discussed together with religious figures the need to form a state family policy, as well as the issues of vaccination, legalization of gambling, and surrogacy.
"It is a great shame and pain of Ukraine when women trade in their motherhood and Ukrainian children are sold to different countries of the world. And our legislation is worse than in Thailand, India and other countries," said His Beatitude Sviatoslav, chairman of the AUCCRO.
The Head of the UGCC expressed hope that for such meetings legislators would receive the necessary information and support from the AUCCRO so that Ukrainian laws would be professionally prepared and based on the moral law – the code of universal values.
Mykola Kuleba, the Presidential Commissioner for Children's Rights, voiced his observations on this issue.
The participants of the meeting exchanged views on the start of vaccination in Ukraine. The chief sanitary doctor of Ukraine Viktor Liashko spoke about the peculiarities of this process.
MPs Sviatoslav Yurash, Marian Zablotsky ("Servant of the People"), Iryna Konstankevych ("For the Future"), Oleh Voloshyn ("OPZHZ"), and Oleksandr Vasiuk, the group's coordinator, also took part in the meeting.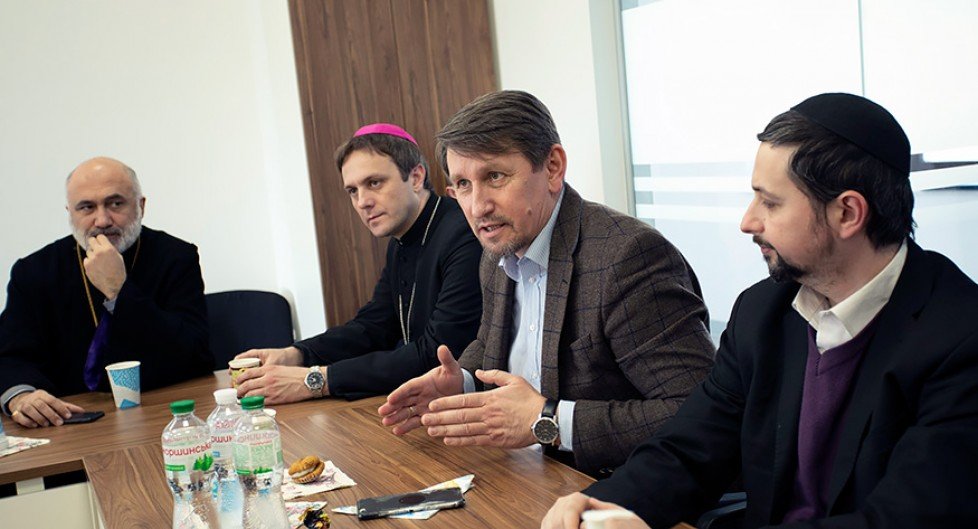 The All-Ukrainian Council of Churches and Religious Organizations was represented by: Head of the Ukrainian Greek Catholic Church His Beatitude Sviatoslav, Senior Bishop of the Ukrainian Church of Evangelical Christians Mykhailo Panochko, Archbishop of Chernihiv and Nizhyn of the Orthodox Church of Ukraine Eustratiy, Bishop of RCC Markian Yazlovetsky and others. The meeting was also attended by the Chairman of the Board of the Institute for Religious Freedom Oleksandr Zayets'.
Such meetings of the AUCCRO with the inter-factional group "Values. Dignity. Family " are held on a monthly basis. The next meeting is scheduled for March 2021.