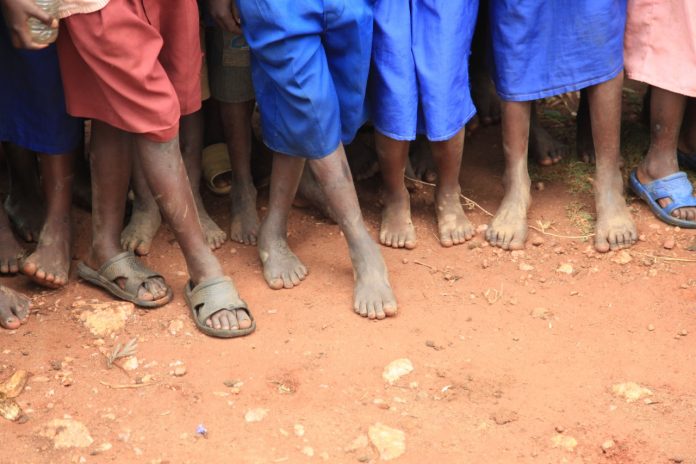 Co-organised by World Council of Churches (WCC), UNICEF's Europe and Central Asia Regional Office, the Joint Learning Initiative on Faith & Local Communities, and the European Council of Religious Leaders-Religions for Peace, the regional interreligious conference on 10-11 December explored ways to accompany children affected by migration.
"Finding safe and caring environments for migrant children in Europe is a top priority we all need to address together," said WCC deputy general secretary Prof. Dr Isabel Apawo Phiri in a pre-recorded video for the event. "We need to address injustice between children accessing private schools and children who are in public schools. We must also address the climate-related root causes of migration. The consequences of global warming force children to leave their homes. Let's protect them, whilst tackling the reasons for which so many of them are on the move."
On the first day of the conference, WCC director of international affairs Peter Prove moderated one of the breakout sessions with personal testimonies and experiences from different organisations supporting children on the move through spiritual and psycho-social care, humanitarian support and education.
After the session and looking at what can be done by WCC member churches, Prove highlighted the importance of working together with interreligious partners in their contexts. "That will help to build mutual understanding between religious communities and to collaborate in welcoming the stranger, and caring for the (new) neighbour," said Prove.
On the second day, participants gathered in working groups to strengthen recommendations for action aimed at the UN, local and national governments, faith-based actors and civil society – focusing on solutions for children affected by migration within the European context.
The event concluded with a strong recognition of the role played by faith-based actors for the protection and social inclusion of children on the move, the importance for the UN and governments to support their initiatives, and the important contributions children on the move themselves can bring to pave the way for a better future – both in their countries of origin and in receiving countries.
WCC, oikoumene.org