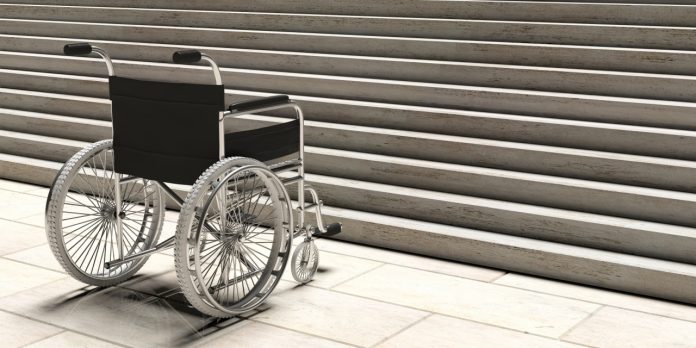 When asked what life is like in a new home for women with intellectual disabilities, run by the Carmelite sisters in Wauwatosa, Wisconsin, Sr. M. Rose Therese laughs affectionately.
"To quote Forrest Gump," she said, "'Life is like a box of chocolates. Every day – you never know what you're going to get!'"
"They give us so much fun and inspire us every day," Sr. Rose Therese said.
For 100 years, the Carmelite Sisters of the Divine Heart of Jesus in the Milwaukee suburb ran a home for boys that first served as an orphanage, and then as a residential treatment program for juveniles. After a difficult past 5 years, with the boys' needs surpassing what the sisters could meet, the sisters decided to chart a new mission for the space.
After a meeting with their neighbors and local officials, Sr. Rose Teresa said they realized they were well-positioned to serve adult women with special needs.
The old boy's home was demolished, and last fall, the sisters opened a home for women with intellectual and developmental disabilities.
The home is open to women ages 21 and up, and offers life skills classes on things like budgeting and sewing, as well as science classes, faith formation classes, and Zumba or other fitness activities. There's also a daily rosary and rest time in the schedule, as well as weekend activities and night classes for the women who work outside the home during business hours.
These classes and activities provide structure, Sr. Rose Terese said, but the women are free to choose what they do or do not want to do.
Before the coronavirus pandemic, the women also had the option of attending daily Mass at the sister's convent. Because of social distancing restrictions, that isn't an option right now, Sr. Rose Therese said, but they are hoping to have them back as soon as possible.
The women's favorite classes are the science classes, she said.
"They like to do the experiments. For the geography classes, they like to go to different places."
The past year has been a difficult one to navigate, given everything that has happened with the coronavirus pandemic, Sr. Rose Therese added. The home has spots for 15 women, and only 5 of them are currently filled. Three women are on a waiting list, and will join the home once their families believe it is safe.
Sr. Rose Therese said the sisters have been mentored by another local ministry that has been serving people with intellectual disabilities for many years.
"Every day we learn something new, as each of them is different and each of them has very specific needs and disabilities," she said of the residents. "We are here to help with whatever they need."
She said the sisters are happy to be able to offer their residents a sense of independent living, especially after the age of 21, when many other services for people with intellectual disabilities end. Many of the sisters help out with the apostolate during the day, and one sister is always staying on campus overnight.
These women come from good families, Sr. Rose Therese added, who would otherwise worry what would happen to these women once their families are gone.
Dianne Schellinger, whose sister Janis is a resident at the home, said she found out about the home from a feature about the mission on local T.V.
"If anything happened to any of us we knew she would be extremely safe," Dianne told WTMJ-TV Milwaukee.
"Just being with them, learning more about them, they bring us so much joy," Sr. Rose Therese said. Resident Becca Fazio, 25, told the Milwaukee Journal Sentinel that she likes the sewing classes offered, and she also likes to play Jenga and spend time with her friends.
 
"I also like that I get to hang out with the sisters and hang out with my friends here," Fazio said. The sisters are planning to open up the classrooms and fitness center at the home to men as well as women, for faith formation classes and as a fitness center, once coronavirus restrictions are lifted.