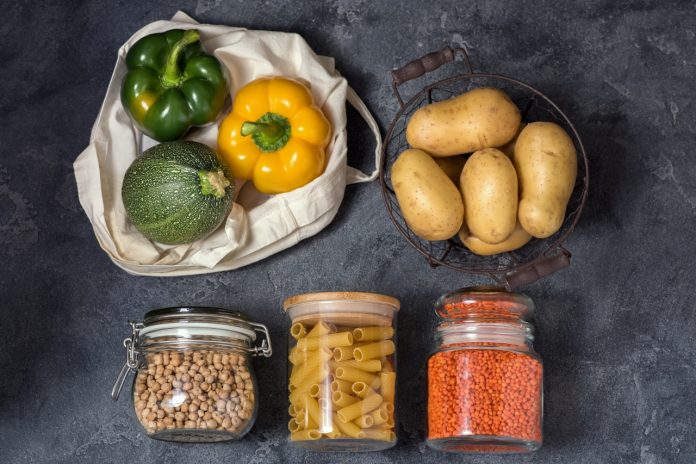 As Jonathan Kofi Dugbartey and Janice Adukwei Allotey showed photos of clothing and accessories during a recent World Council of Churches (WCC) webinar, a casual viewer may have thought this was a high-end fashion show.
But the products—as attractive and creative as they are—are also the fruitful result of an environmental approach based deeply in Christian faith.
Dugbartey and Allotey are co-founders of "Creation Care Concept," an organization in Accra, Ghana that is leading the way in addressing the issue of waste within the context of a circular economy.
Founded in May 2017, Creation Care Concept, during its first year alone, recovered more than 2.5 million plastic sachets, the bags in which drinking water is sold on the streets of Ghana. They then turned the sachets into clothing, accessories and other products.
The young entrepreneurs spoke during a 4 August WCC webinar entitled "Confessing for just and sustainable consumption."
Dugbartey said he wants to teach people to take the waste from their lives. "I am a Christian and also a fashion designer by practice," he said. "Our Lord Jesus Christ came to take the sin in the world and the waste from our lives."
Rethink dominion
Dugbartey believes that overconsumption has become an egregious human habit—and at the root of this habit is our mistaken belief of what it means for humans to "have dominion" over the earth. He was referring to Genesis 1:26.
"Maybe to humans it means to destroy, to suppress," he said. "In our understanding of dominion, it means we have failed God."
Over many decades, we have tried to create solutions to handle waste, added Dugbartey. "But we ended up creating problems to solve problems," he said. "In my country, Ghana, we dwell on too many plastic packages—packaging upon packaging upon packaging."
People also go and buy things they simply don't need, he said. "We don't have satisfaction with what we have," he explained. "The problem here is habit."
Though Dugbartey does not yet have children of his own, someday he'd like to. "If we don't work on our habits, we are creating a problem for our generations that aren't yet born," he said. "If this is the inheritance we are giving, then we spelling doom for our children."
Through his work, he urges people to have a shift in their minds. "We should have a redefinition of our dominion over the earth," he said.
Ending overconsumption
Allotey also spoke of the sin of overconsumption and what it means for future generations. "It leads to so much pollution," she said. "For example, people want to get the latest phone all the time."
But what becomes of the old model? "It becomes waste," she said. "Sometimes people will buy used phones but a lot of the times it's obsolete and becomes waste."
And that waste is very toxic. "It that leads to pollution of our air, and to toxic chemicals," she said. "We need to be mindful of our consumption and its pollutant effects."
She agreed with Dugbartey that, over the long-term, pollutants affect the health of our generations to come.
Allotey believes we can start healing by adapting a "circular economy" in which faith and churches can play an integral role. One of the core values of Creation Care Concept is godliness, she noted. "Everything in its natural form is new or transformed from one season to another jn perfect balance," she said. "Waste should not just be thrown into a landfill or burned—that is not what God intended."
Tune in…
The webinar at which Dugbartey and Allotey spoke was the second of the WCC series "Churches on the road to an economy of life and ecological justice." Other speakers included: Rev. Dr Neddy Astudillo, who coordinates outreach to Latin American faith communities for GreenFaith; Rev. Dr Rachel Mash, coordinator of the Green Anglicans movement which has spread from South Africa to Namibia; and Antonis Kalogerakis, from the Orthodox Academy of Crete. The online event was moderated by Dr Louk Andrianos, WCC consultant for care for Creation, sustainability, and climate justice, and Annalisse Eclipse, WCC intern of Economic and Ecological Justice project.
The next webinar, "For life, not profit – Churches as alternative economic actors and spaces," will be held 11 August.
WCC, oikoumene.org