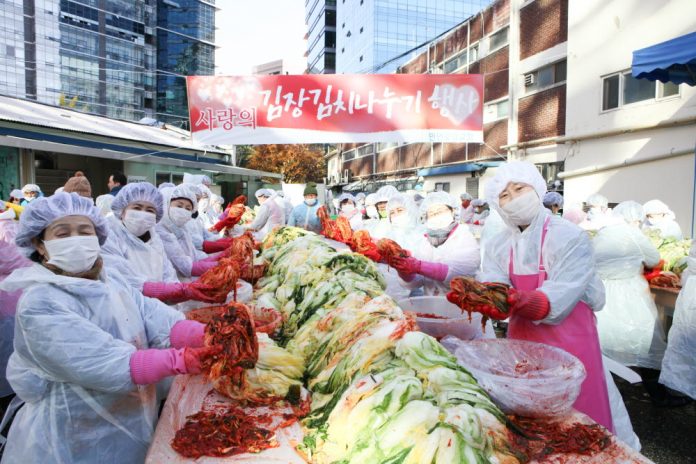 From November 19 to 20, the Women's United Mission of Manmin Central Church conducted 'Kimchi Sharing' in South Korea.
For this 22nd Kimchi Sharing, Members from Women's Mission, Chinese Parish and church Levite workers worked together.
The kimchi was delivered to some church members and neighbors in need through Shindaebang 2-Dong Community Service Center, and Kuro Rehab Center. Hee-Jung Ahn, the head of Women's Society in Shindaebang 2-Dong said, "This kimchi is made by Manmin Church members. Thank you for this good-tasting kimchi. It is also great in quantity. I am also thank you for the rice Manmin church provides every month."
Again this year, Senior Deaconess Mal-jin Kim (69) provided 2,200 heads of napa cabbage for kimchi out of her gratitude for God's grace. When her grandson, Jaewoo Lee (now 15) was a toddler, he fell face first into frying pan filled with hot oil and burned his face. But after receiving mergent prayer, he was healed, and there's no sign of the burning on his face.
Manmin Central Church, manmin.org