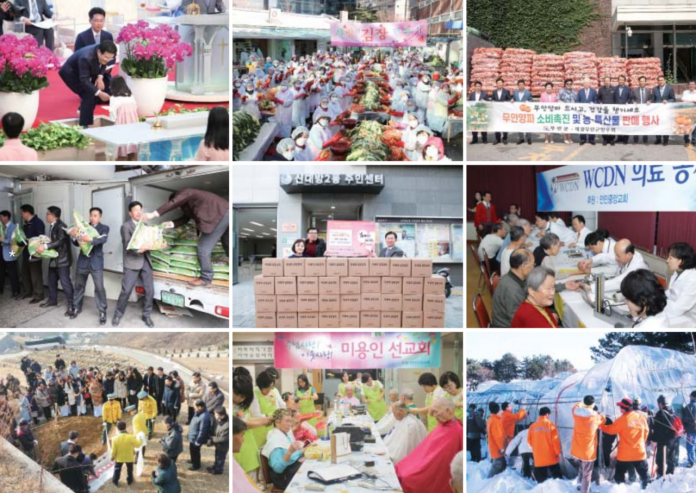 Since 1982 Manmin Central Church has provided various charitable programs to help students, isolated and neglected neighbors and elders.
This year the community has provided scholarship support to students so that they would never give up studying. It has also supported students in need with special lessons, transportation expenses, and student gift cards so that they can focus on studies to achieve their goals.
Bosuk Kim (19) the president of the High School Student Mission said, "Since he learned that my family couldn't afford it, Manmin church has helped me with tuition for piano lesson from the time I was a freshman. I'm taking special piano lessons for applied music while preparing for college entrance."
Last August 18, total of 73 including 11 elementary students, 15 middle school students, 15 high school students, and 32 college students received scholarships for the third quarter of 2019.
Out of her gratitude, Virginia (46) from Democratic Republic of the Congo said, "When I came to Korea, I could not get a job, but this church supported me for 10 years and we were able to settle down well." She now serves the Lord as a cell leader in her parish, as a French interpreter in the church and currently has a job of teaching the culture of DR Congo as well.
His father's sudden death left Brother Ho-Hyun Choi (27) with great debt when he was 10. But he could overcome the situation thanks to the support of the church. He is quoted saying, "When I was high school student, I was so thankful for a laptop computer the church provided because I definitely needed it. If I had not been a Manmin member back then, I wouldn't be what I am today."
Manmin Church has supported and helped isolated and neglected neighbors. The church still provides members who cannot afford basic everyday needs with living expenses and meals.
In particular, the church has supported those who couldn't afford various dental needs. In 2018 alone, a total of 174 members received the support for their dental implants and dentures.
Additionally, the church has provided five public offices and two community welfare centers with 70 whole bags of rice every month. It also practices the love of the Lord through various community activities such as a heating and cooking briquette program, kimchi sharing, funeral support service, service for prison inmates, and hair dressing support.
Manmin Central Church, manmin.org