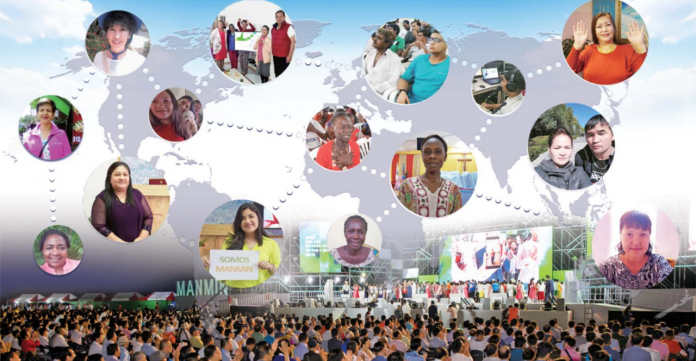 Manmin Summer Retreat is known around the world for the signs and wonders manifested through God's power. Many believers regardless of denominations partake in the retreat through GCN TV, Internet, and YouTube live webcast.
After delivering the message for the 1st night of the 2019 Manmin Summer Retreat this past Aug. 5, Pastor Soojin Lee prayed for healing. The power of God was manifested not only at the retreat location but also overseas, giving glory to God the Creator greatly.
Kiran Nelson of India came to watch the live webcast of GCN TV Hindi by chance. She played the webcast of the prayer for her husband who had been in a vegetative state due to a traffic accident and he miraculously recovered and was released from the hospital. Mina Su suffered from facial paralysis. Medical science couldn't help her. However, after the prayer, the constant blinking of the eyes disappeared, and the abnormally small size of her eyes returned to normal. Aman Kumar was healed of gum pain that he had had for 11 years. Rosini was healed of allergic skin trouble.
There were members of Colombia Manmin Church who participated in the retreat on YouTube live webcast. Esmeralda Moreno was healed of herniated spinal disc. Rut Sambrano was healed of difficulty in breathing and back pain, Meri Velosa was healed of severe back pain, Rubi Hurtado was healed of chest pain.
Blanca Claros of Honduras was healed of allergic coughing and headache that she had for 1 year. Isis Paz's dog had a nose bleed that started the day before the retreat, but after the prayer, her dog's bleeding stopped. She was amazed and overjoyed.
Ruth Akinyi of Kenya had no sensation in her arms since last year. But when she received the handkerchief prayer from Rev. Myong Ho Cheong earlier, her left arm was healed. In this past retreat, her right arm was also healed. Now, she is getting all sensation back, and the pain is gone as well. Juliet Njeri was healed of hearing impairment in her right ear as well as gastritis and chest pain.
Ngolo Bridget from D.R. Congo was healed of rheumatoid arthritis in her left hand. Her daughter was also healed of bad knees. Kato Bosongo lost contact with her cousin in Brazil for years, but after receiving the prayer her cousin called her. She was overwhelmed by the work of God answering the desire of her heart.
Bayarjargal from Mongolia was bitten by a poisonous spider. His leg was swollen and he couldn't walk. The doctors suggested amputation of his leg, but the swelling and pain disappeared after receiving the prayer for the sick on the 1st night of the retreat. Uurtsaih was healed of stomachaches, and Tsetsgee was healed of severe coughing caused by allergies.
In the Philippines, Sherly Anne's breast tumor of 2cm in size disappeared while receiving the prayer. There are many more testimonies from different parts of the world. We give all thanks and glory to God the Trinity for showing us the evidence of His love through signs, wonders and His powerful works.