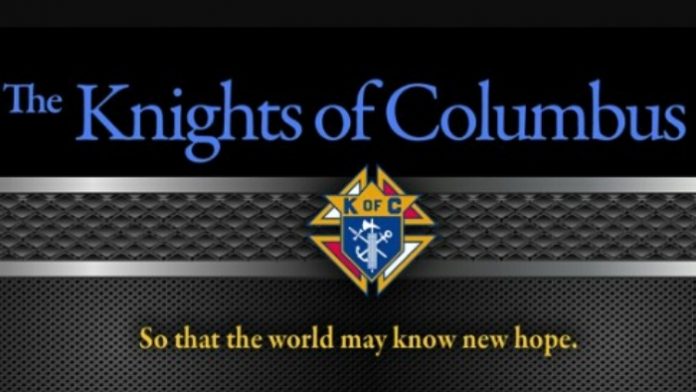 The Knights of Columbus, a 1.9 million-member Catholic fraternal and charitable organization, today announced that it gave $185.7 million to charity and donated 76.7 million hours of hands-on service in 2018.
Using Independent Sector's valuation of a volunteer hour for 2018–$25.43—the Knights' service hours came to $1.9 billion. Combining the value of this work with the year's monetary donations brings the total value of the Knights' charity to nearly $2.1 billion. The Knights' charitable giving comes from three sources: direct fund raising, the funds raised by thousands of local Knights councils in their communities and from the Knights' insurance operations. "Regardless of how or who the Knights serve, it's the chance to help those who are unable to help themselves and to be of assistance to the sick or disabled that is at the heart of what being a Knight is all about," said Knights of Columbus Supreme Knight Carl A. Anderson. 
About the Knights of Columbus
The Knights of Columbus is a fraternity of Catholic men striving to better themselves and our world by building a bridge back to faith, assisting the sick and disabled, and protecting those who can't protect themselves–whether they are next door or around the world. The Knights' nearly two million members come from many places, backgrounds and stages in their lives but share a commitment to investing their time, efforts and resources in activities that reflect their faith and values. The Knights of Columbus is also a top-rated Fortune 1000 insurance company, which grew out of the Knights' founding in 1882 by Venerable Father Michael J. McGivney who sought to ensure the protection and care of members' families. For more information, visit www.kofc.org.