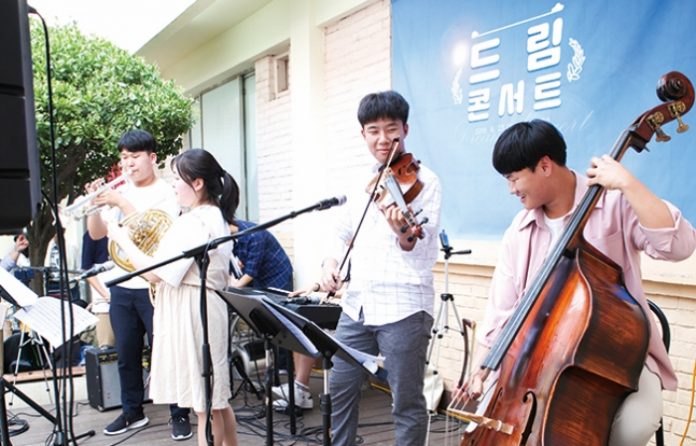 A Sunday School Musical Concert was held on Sunday, June 23rd at 2 PM in front of the main sanctuary.
Heyna Chung played French horn, Seongjae Park played the trumpet, Kwongneung Yoon played the double base, and Joo-Eon Lim played the viola. Each of them gave individual performances of different songs.
And then all the musicians played 'You Raise Me Up' together, which touched the church members. The students also shared candies with the church members.
The musicians for this concert all played in the children's band. Some of them experienced God's grace when they were very young. They were healed of purulent inflammation of hip joint and burns.
Boseok Kim, the leader of the High School Students said, "We planned this event to give joy and happiness to the church members. I was personally moved by the church members who were happy and even shedding tears listening to the music. I am happy that we students could actually deliver joy and happiness."
Manmin Central Church, manmin.org