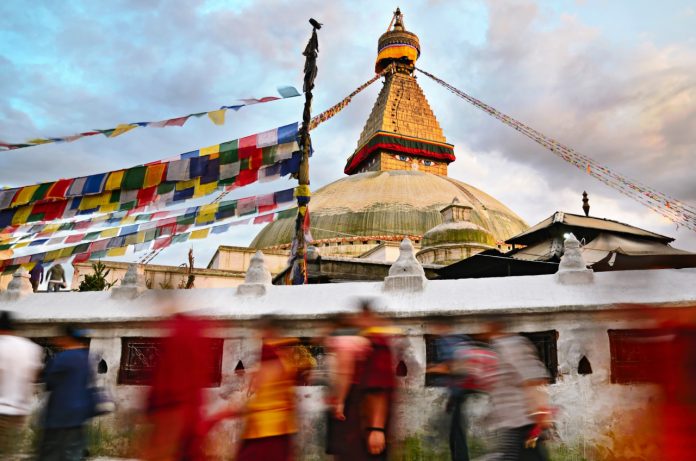 About 65 scholars of Buddhist-Christian relations gathered in St Ottilien, near Eresing, Germany for a conference to commemorate the 100th birth anniversary of Rev. Dr Lynn A. de Silva (1919-1982), a pioneer of Christian Buddhist dialogue. Organised by the European Network of Buddhist Christian Studies in association with the World Council of Churches (WCC), the conference focused on the theme "Buddhist-Christian Encounter – A Visionary Approach". Picking up on de Silva's visionary approach, the conference engaged with the following questions: How far has dialogue transformed Buddhist and Christian reciprocal understanding? What has been achieved? And what might be the next steps to be taken?
Rev. Dr Wesley Ariarajah, former director of Interreligious Dialogue and deputy general secretary of the WCC offered an appraisal of de Silva's life and work. Speaking about the pioneering nature of De Silva's efforts in the midst of several challenges, Ariarajah said, "Lynn and few others who sought a new relationship had to swim against strong currents both on the Christian and Buddhist sides. Lynn was convinced that the Buddhists need to see a 'new face' of Christianity and have a 'new experience' of the Christian 'other', not as an adversary but as possible partner and fellow-pilgrim." Ariarajah added that de Silva's work held up "the possibility of mutual enrichment, mutual correction and mutual self-criticism that can help both communities to grow in their understanding of their tradition and to enhance their relationship to each other."
Peniel Rajkumar, WCC programme coordinator for Interreligious Dialogue and Cooperation in his response to Ariarajah said, "Lynn was truly a man ahead of his times in his intellectual contributions to dialogue." Rajkumar also acknowledged the indebtedness of the WCC to the prophetic voice and vision of de Silva, whose critical intervention in the Nairobi Assembly of 1975 was crucial to the continuation of the WCC's erstwhile programme on Dialogue with People of Living Faiths and ideologies. "De Silva helped the WCC to set its sail to catch the wind of the Spirit, amidst the clouds of ignorance and doubt about dialogue; and the storm of accusations that surrounded the issue in Nairobi", said Rajkumar.
The conference was also attended by the leadership of the Ecumenical Institute for Study and Dialogue, founded by De Silva and De Silva's family members who travelled from Sri Lanka, Australia, United Kingdom and Germany to be part of the conference.
WCC, oikoumene.org