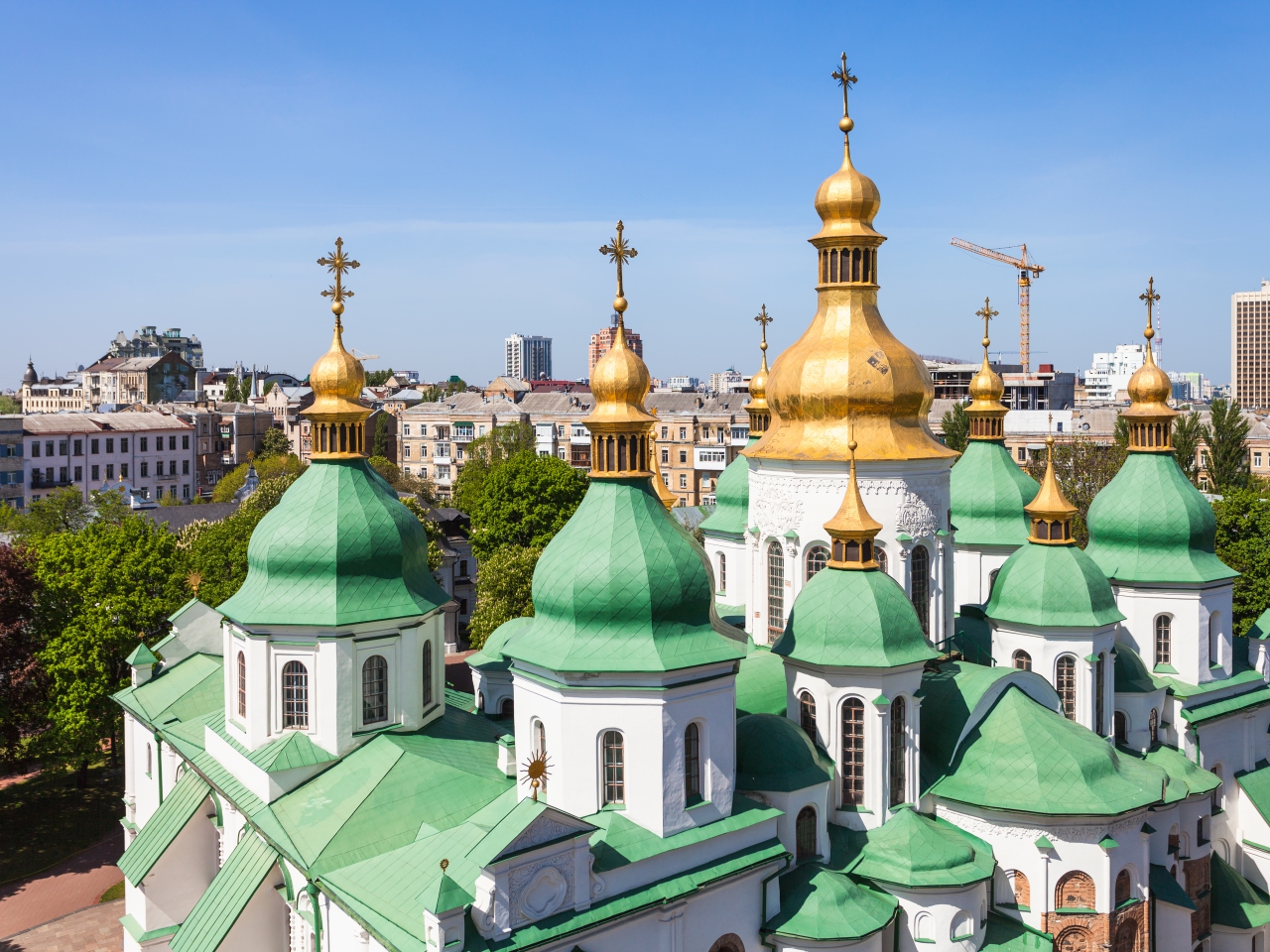 There is no division of power in the Orthodox Church of Ukraine, although Patriarch Emeritus Filaret did not support the decision of today's Holy Synod.
Primate of the OCU Epifaniy (Dumenko) said this at a briefing.
"The Synod has shown that in its subsequent life and activities, the OCU will be governed by the Holy Scriptures and the Charter, which was adopted on December 15, 2018 within the walls of St. Sophia of Kyiv. We were virtually unanimous in previous decisions, but the latest decisions were not signed by only one member – Patriarch Filaret," said the Primate.
According to him, the participants of the Synod discussed the situation in the Church, in particular the recent statements of Bishop Filaret. "We discussed the situation prevailing in the OCU and the statements that were made during the last days. The patriarch testified at the meeting of the Holy Synod that he had previously made a public statement that the Kyiv Patriarchate exists that it had not been removed from the register. We all tried to persuade, to prove that there is no legal and actual UOC-KP, that the Kyiv Patriarchate was the basis of the Local Orthodox Church. Therefore, to a certain extent, we discussed, spoke, persuaded, but everyone saw that His Holiness Patriarch Filaret, unfortunately, remained firmly established in his mind," said Metropolitan Epifaniy.
Despite these differences, according to Metropolitan Epifaniy, there is no dual power in the Church.
"There is a Primate, who is managing the OCU.
It has been agreed with Patriarch Filaret that he retains the parishes of Kyiv and those parishes that had been subject to him as a diocesan bishop before December 15.
We respect His Holiness Patriarch Filaret. This was my personal decision and desire to let him retain parishes in the Kyiv diocese. We did and will do everything to ensure that His Holiness Patriarch Filaret, who has put a lot of efforts to the development of the OCU, felt himself not only spiritually comfortable, but also materially well-off," the OCU head said.
RISU, risu.org.ua